Squacco Heron, Ralreiger, Rallenreiher, Papa-ratos, Garcilla Cangrejera
Spotted in the Alentejo region of Portugal.                                  Squacco Heron sound    
The Squacco Heron, Ardeola ralloides, is a small heron, 44–47 centimetres (17–19 in) long, of which the body is 20–23 centimetres (7.9–9.1 in), with 80–92 centimetres (31–36 in) wingspan. It is of Old World origins, breeding in southern Europe and the Greater Middle East.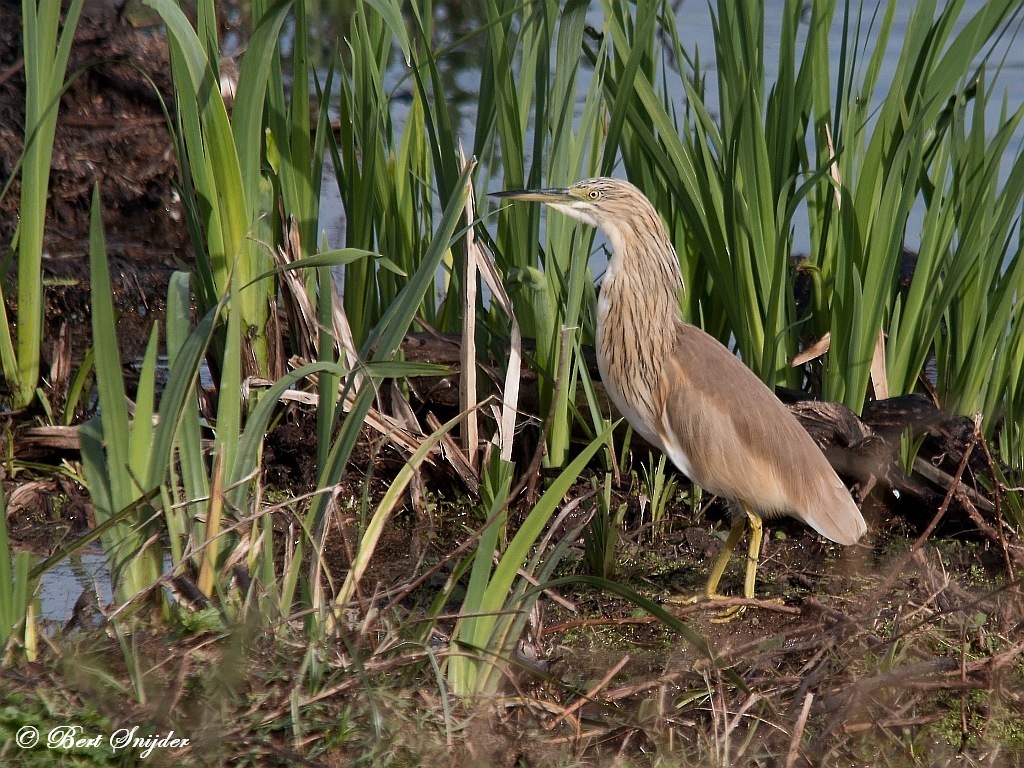 More photos at the bottom of this page.
The Squacco Heron is a migrant, wintering in Africa. It is rare north of its breeding range. This is a stocky species with a short neck, short thick bill and buff-brown back. 
In summer, adults have long neck feathers. Its appearance is transformed in flight, when it looks very white due to the colour of the wings.
The Squacco Heron's breeding habitat is marshy wetlands in warm countries. The birds nest in small colonies, often with other wading birds, usually on platforms of sticks in trees or shrubs. 3-4 eggs are laid.
They feed on fish, frogs and insects.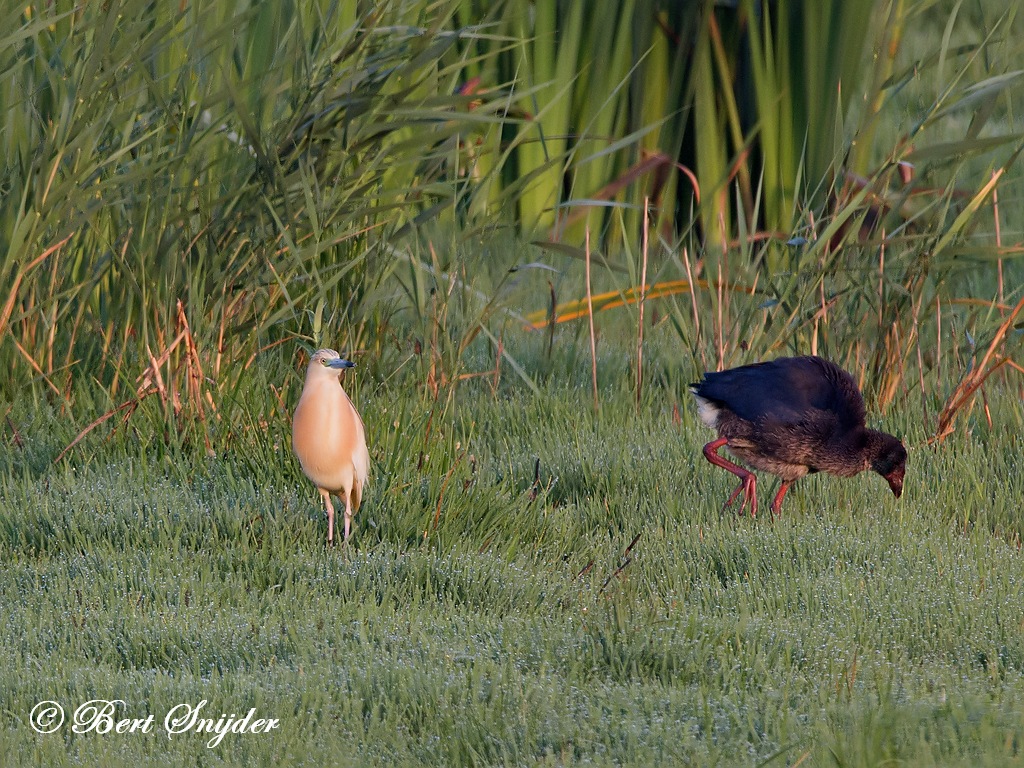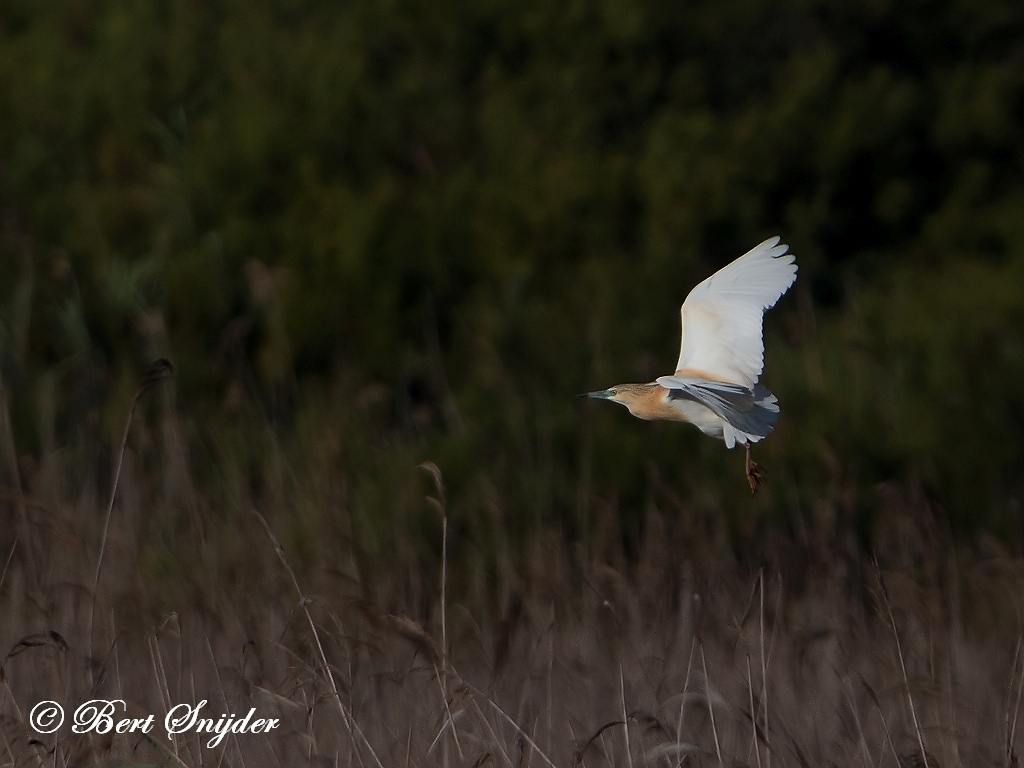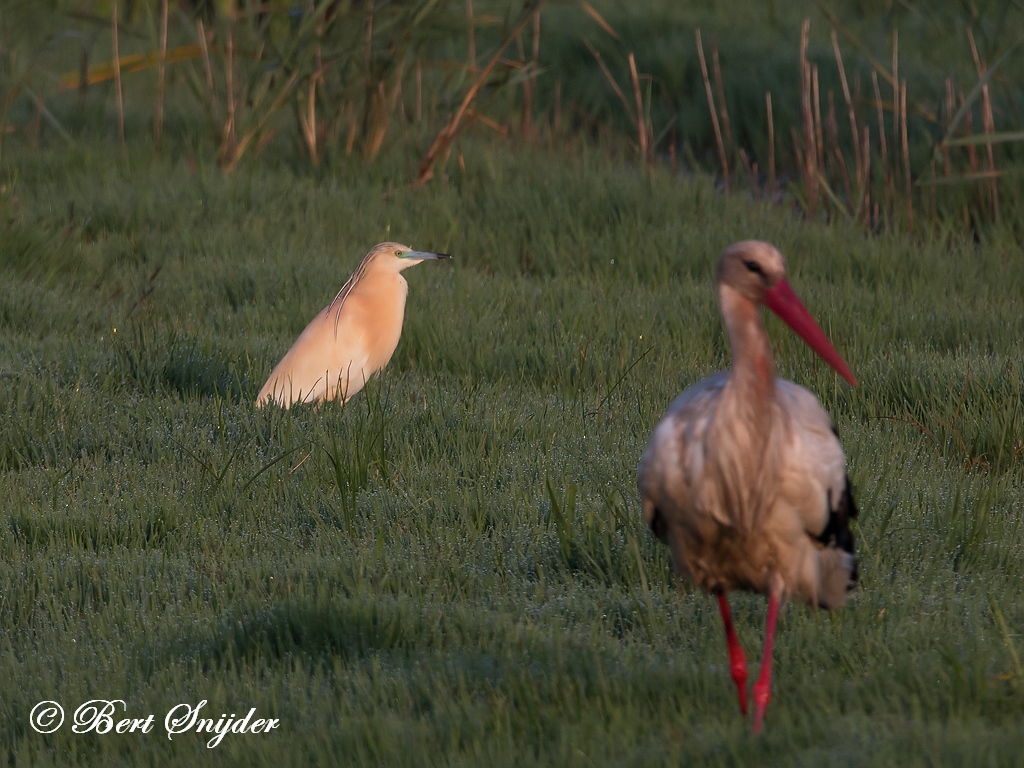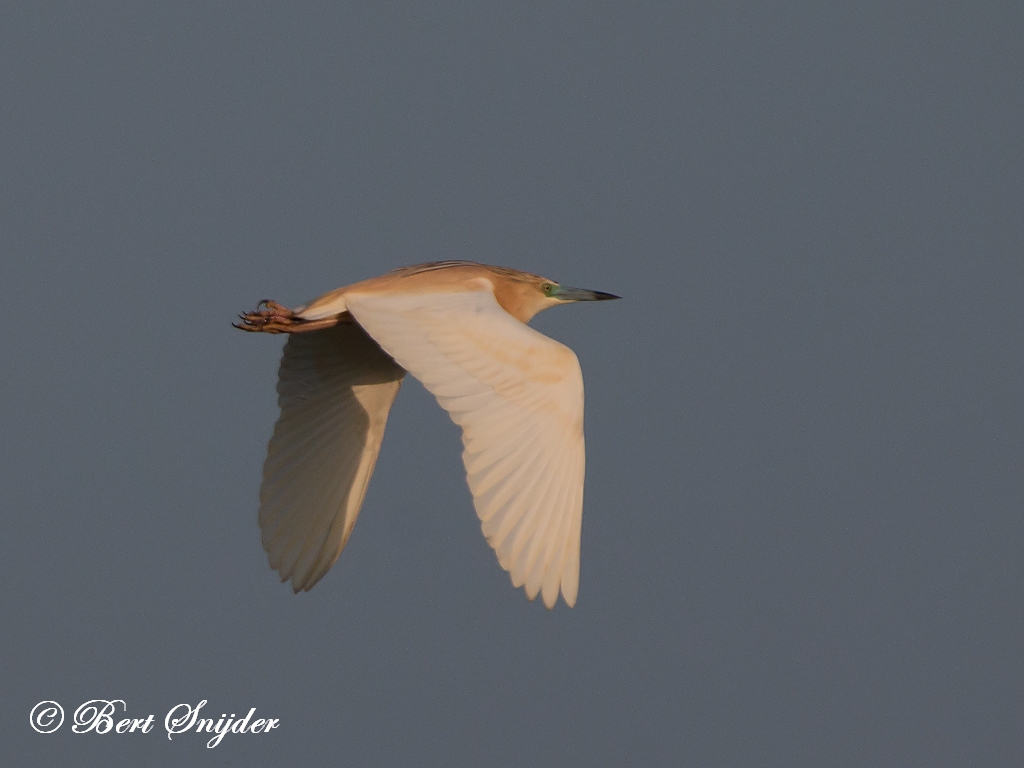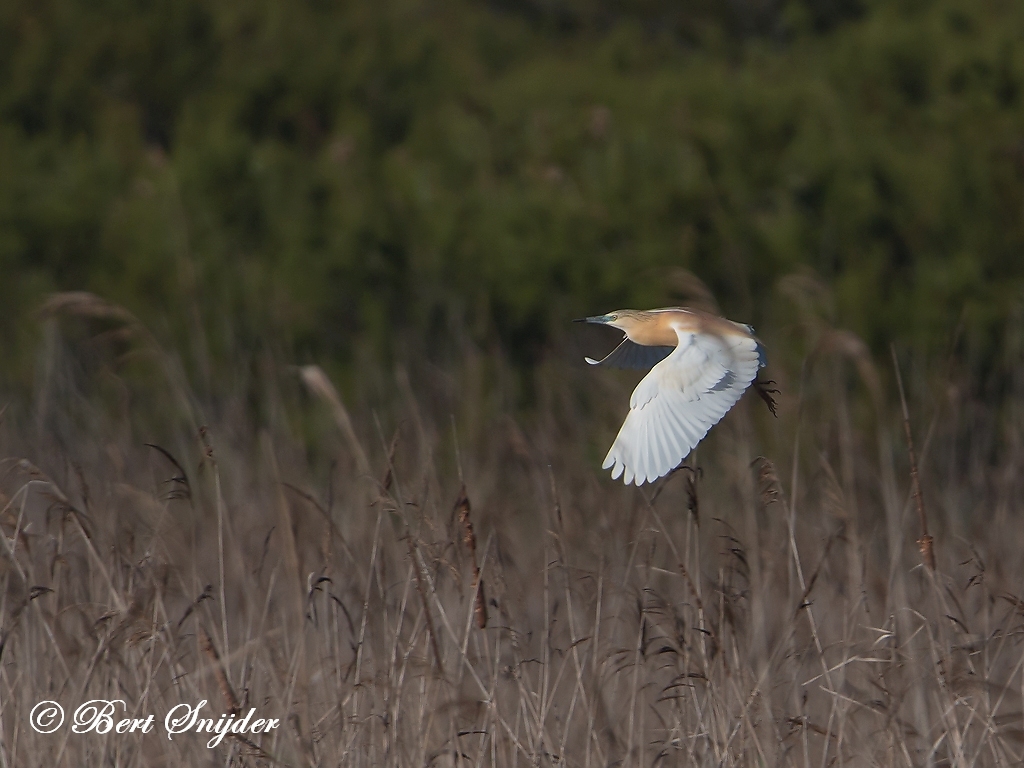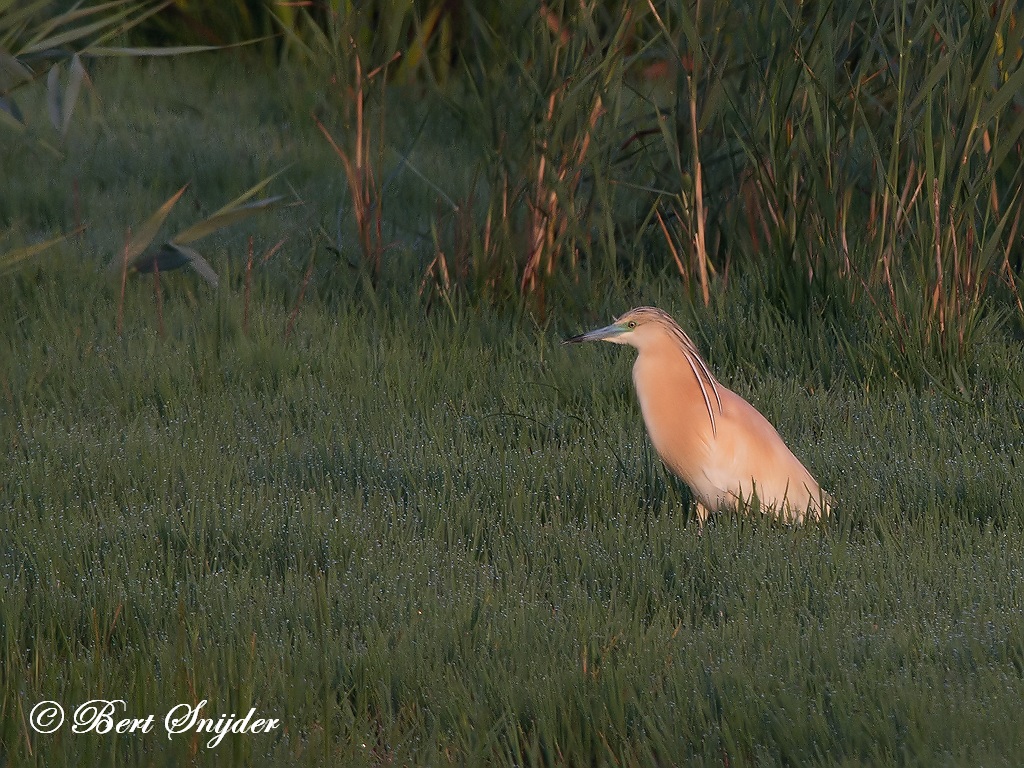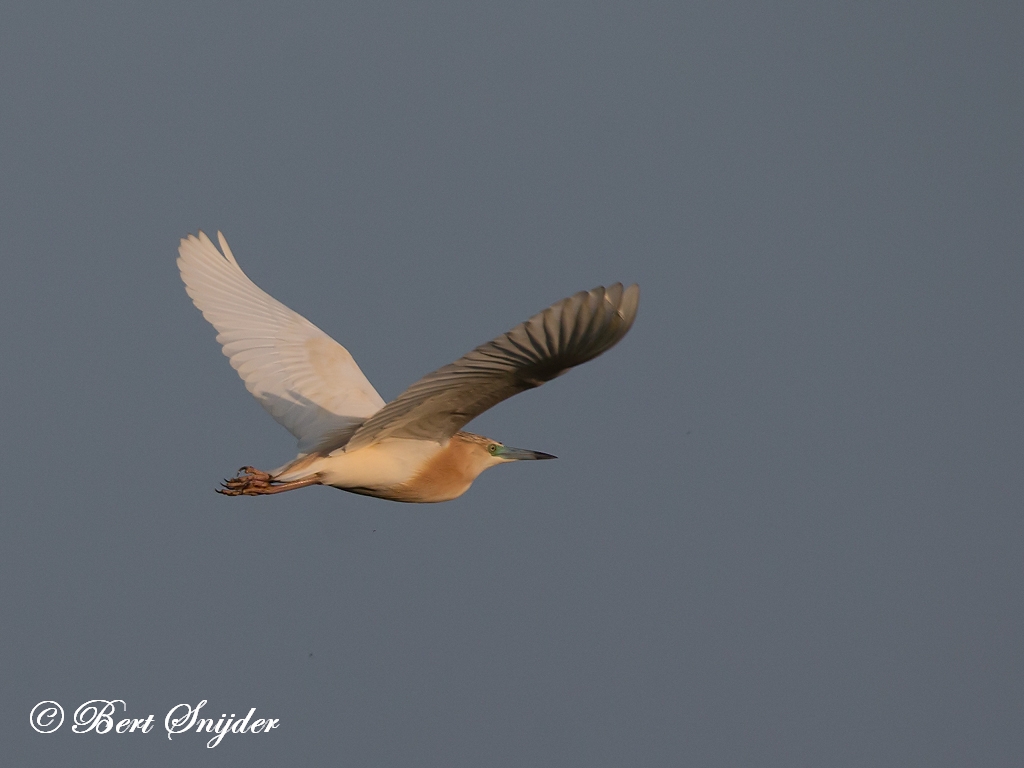 Other synonyms:
Afrikaans: Ralreier
Asturian: Garcina de Cámbaros
Breton: Ar gerc'heiz-kranked
Catalan: Martinet ros, Toret
Catalan (Balears): Toret
Czech: Volavka vlasatá
Welsh: Crëyr melyn
Danish: Tophejre
German: Rallenreiher
English: Common Squacco Heron, Squacco Heron, Squacco Pond Heron, Squacco Pond-Heron
Esperanto: Ralardeo
Spanish: Garcilla Cangrejera
Estonian: Koldhaigur, koldhaigur (tiigihaigur)
Basque: Lertxuntxo karramarrozalea, Martinet ros
Finnish: Rääkkähaikara
Faroese: Topphegri
French: Crabier chevelu, Héron crabier, Héron crabier chevelu
Irish: Corr Scréachach
Galician: Garza caranguexeira, Martinet ros
Croatian: Žuta Caplja, Žuta ?aplja
Hungarian: Üstökös gém, Üstökösgém
Icelandic: Relluhegri
Italian: Sgarza ciuffetto
Japanese: kammurisagi, kanmurisagi
Kwangali: Hakaruu
Latin: Ardeola ralloides, Ardeola ralloides ralloides
Lithuanian: Geltonasis garnelis
Malagasy: Andevondangoro, Fiandrivoditatatra, Fiandrivoditatratra, Mpiandrivoditatatra, Mpiandrivoditatra, Mpiandrivodytatatra, vano
Maltese: Agrett Isfar
Dutch: Ralreiger
Norwegian: Topphegre
Polish: czapla modronosa
Portuguese: garça-carangueijeira, Garça-caranguejeira, papa ratos, Papa-ratos
Romansh: Irun brin
Russian: Zholtaya Tsaplya
Albanian: Çapka e verdhë
Serbian: žuta caplja
Sotho, Southern: Kokolofitoe
Swedish: Rallhäger
Swahili: Kingoyo Njano
Travel Birdwatching Holiday Alentejo, Vacation Portugal for birders to see birds on your trip. Guided Birdwatching Tours and Trips.