Quail, Kwartel, Wachtel, Codorniz, Codorniz Común
Spotted in the Alentejo region of Portugal.                       Quail sound    
Quail is a collective name for several genera of mid-sized birds generally considered in the order Galliformes.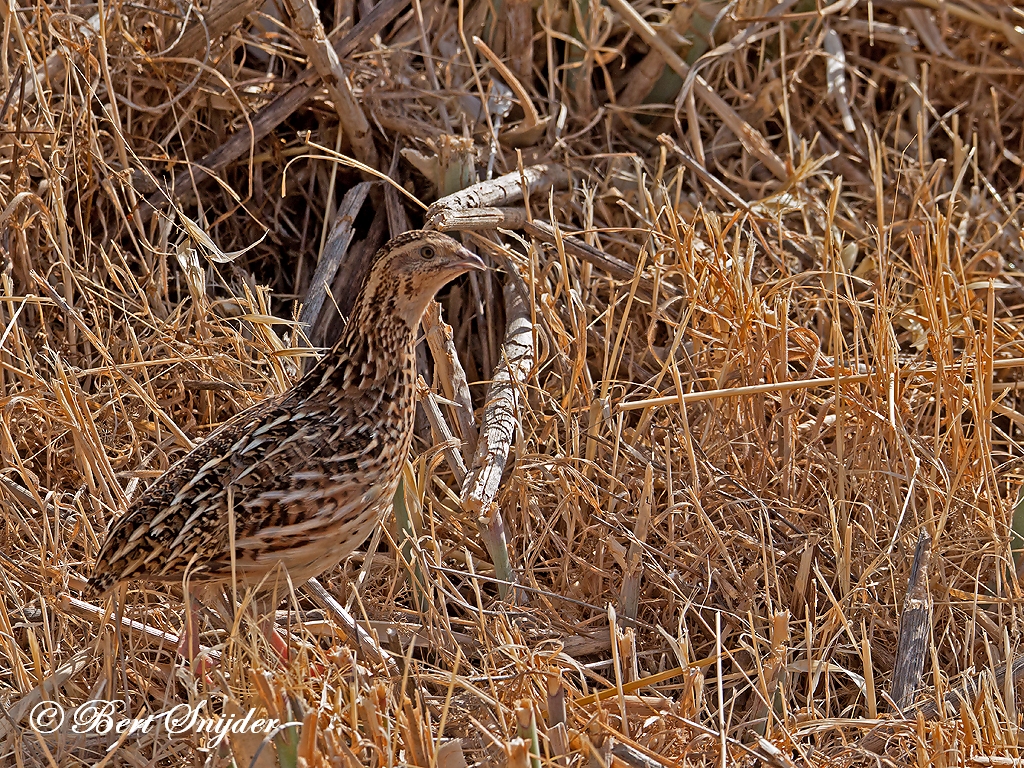 Old World quail are found in the family Phasianidae, while New World quail are found in the family Odontophoridae. The buttonquail are not quail at all, are named more for their appearance superficially resembling quail, and are members of the Turnicidae family, more closely related to the Charadriiformes. The King Quail, a member of the Old World quail, is often sold in the pet trade and is commonly referred to there as a "button quail". Many of the common larger species are farm raised for table food or egg consumption, and are hunted on game farms or in the wild, where they are sometimes artificially stocked to supplement the wild population, or extend into areas they are normally not found naturally.

The collective noun for a group of quail is a covey.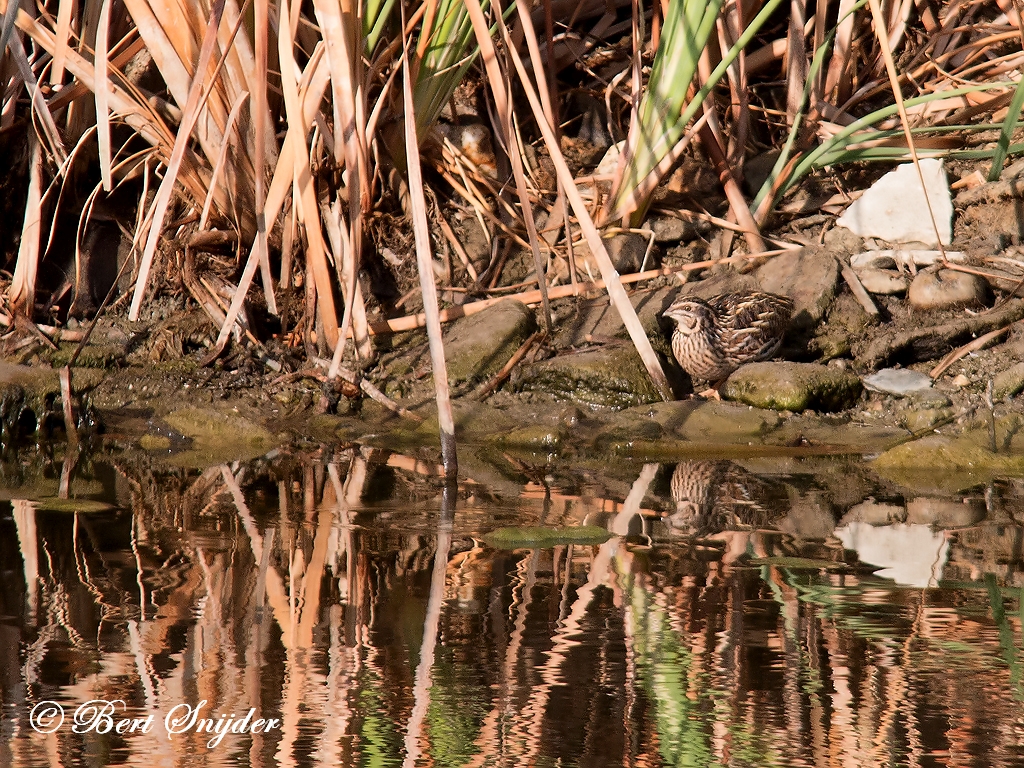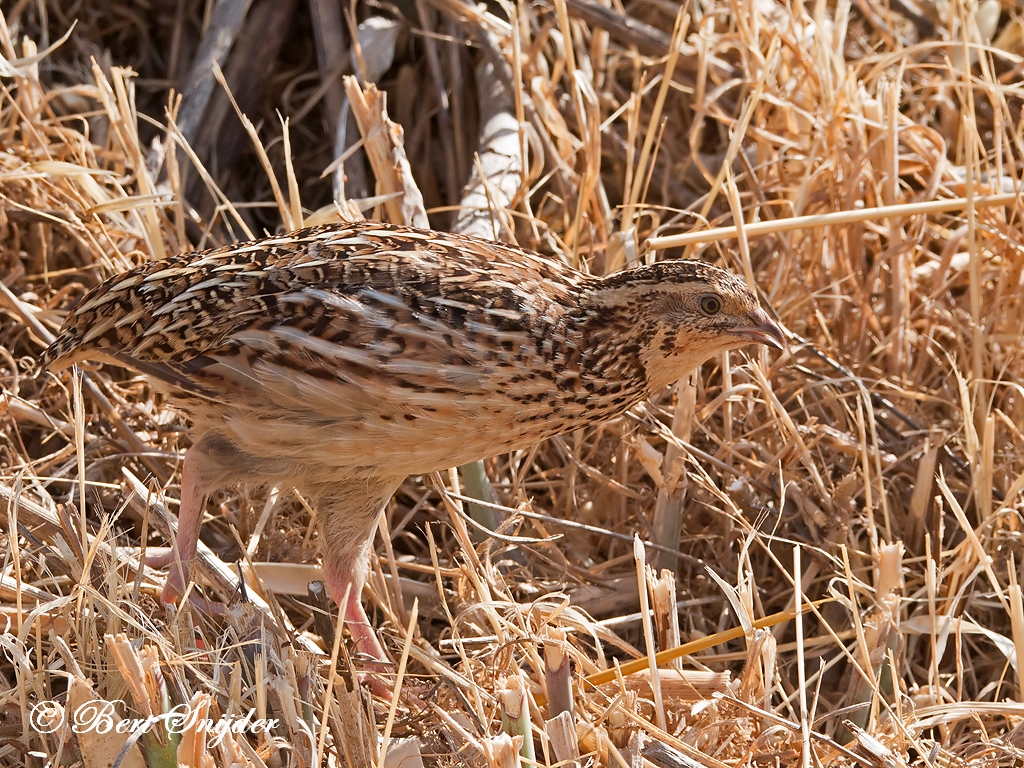 Other synonyms:

Afrikaans: Afrikaanse Kwartel
Asturian: Parpayuela
Azerbaijani: Bildirçin
Breton: Ar goailh-soul, Goailh, koailh
Catalan: Guàtlera, Guatlla
Catalan (Balears): Guàtlera
Welsh: Rhinc, sofliar
Danish: Vagtel
German: Wachtel, Wachtel-coturnix
English: Common quail, Eurasian Common Quail, European Migratory Quail, European Quail, Quail
Esperanto: koturno
Spanish: codorniz, Codorníz, Codorniz Comun, Codorniz Común, Codorniz europea-coturnix, guatla
Estonian: Poldvutt, Põldvutt , vutt
Basque: galeper, Galeperra, Guatlla
Finnish: Viiriäinen
Faroese: Lynghani, Pippus, vaktil
French: Caille commune, Caille des blés, Caille d'Europe
Friulian: cuaie
Frisian: kwartel
Irish: gearg, paspallás
Gaelic: Gearradh Gort
Galician: Guatlla, Paspallás
Manx: Eean Feie, quayl
Croatian: Prepelica
Hungarian: fürj
Icelandic: Kornhæna
Italian: quaglia, Quaglia comune, Quaglia dx
Japanese: yoaroppauzura, Yooroppa uzura
Cornish: rynk
Kwangali: Erurumbe
Latin: Coturnix coturnix, Coturnix coturnix africana, Coturnix coturnix coturnix
Ladino: caia
Lithuanian: Piepala, putpele
Latvian: paipala
Malagasy: Papelika
Macedonian: potpološka
Maltese: summiena
Dutch: Kwartel
Norwegian: vaktel
Sotho, Northern: Sekhwiri
Occitan: catla
Polish: przepiórka, przepiórka (zwyczajna), przepiórka zwyczajna
Portuguese: Codorniz, Codorniz comum, Codorniz-comum
Romansh: quacra, quaiglia
Romanian: prepelita
Romany: dropya
Russian: obyknovennyj perepe
Sardinian: bebberecche, cancarau, Circùiri, cìrcuri, concarada
Scots: gearradh-gort
Northern Sami: goaktil
Slovak: prepelica
Slovenian: prepelica
Shona: Huta
Albanian: shkurta
Serbian: prepelica
Sotho, Southern: Koekoe
Swedish: Vaktel
Swahili: Tombo, Tomboo, Tomboro, Tomboroko
Tswana: Tshosabannê
Tsonga: Khevezi
Zulu: isiGwaca
Travel Birdwatching Holiday Alentejo, Vacation Portugal for birders to see birds on your trip. Guided Birdwatching Tours and Trips.