Melodious Warbler, Orpheusspotvogel, Orpheusspötter, Felosa-poliglota, Zarcero Común
Spotted on Monte Horizonte in the Alentejo region of Portugal.                                      Melodious Warbler sound
The Melodious Warbler (Hippolais polyglotta) is an Old World warbler in the tree warbler genus Hippolais. It breeds in southwest Europe and northwest Africa. It is migratory, wintering in sub-Saharan Africa.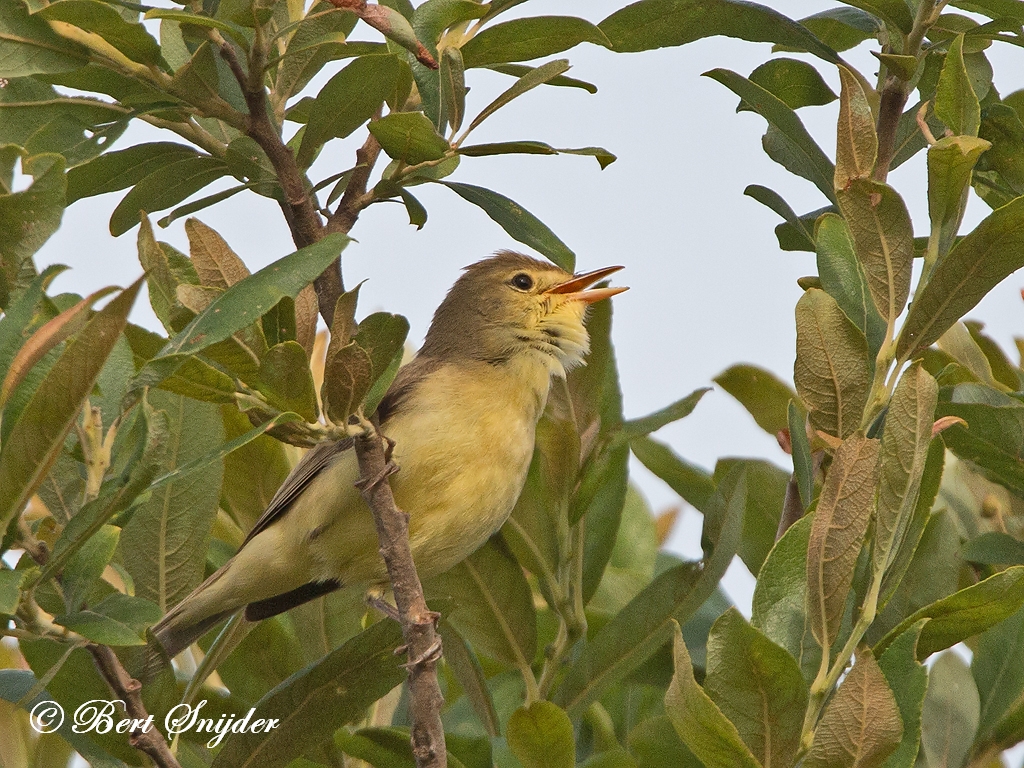 This small passerine bird is a species found in open woodland with bushes. 3-5 eggs are laid in a nest in a tree or a bush.
This is a medium-sized warbler, 12-13 cm in length, and similar to its eastern counterpart, Icterine Warbler. The adult has a plain brown back and wings, and yellowish underparts. The bill is strong and pointed and the legs are brown. The sexes are identical, as with most warblers, but young birds are paler on the belly.
Like most warblers, it is insectivorous, but will take other small food items, including berries.
The song is a pleasant babbling.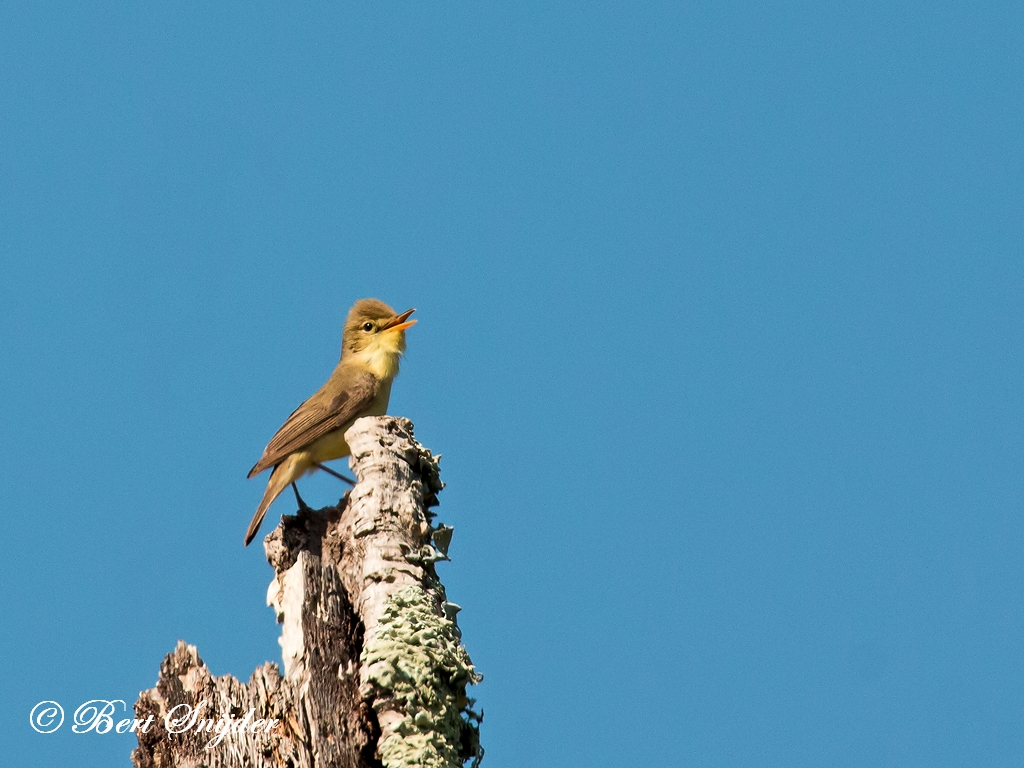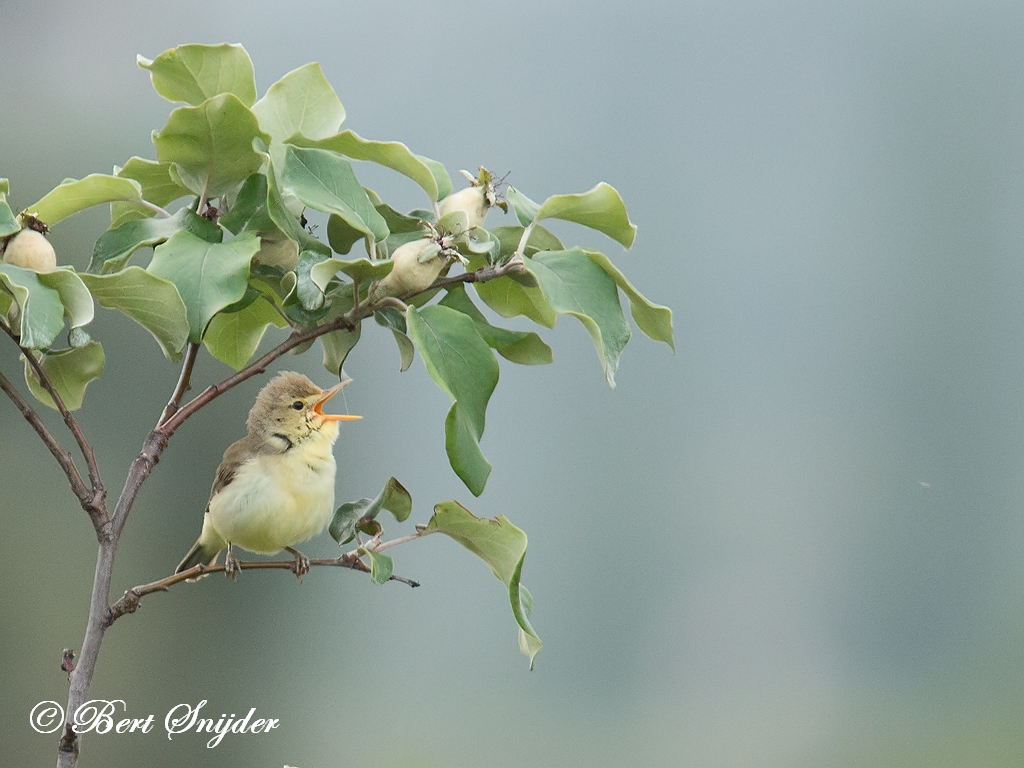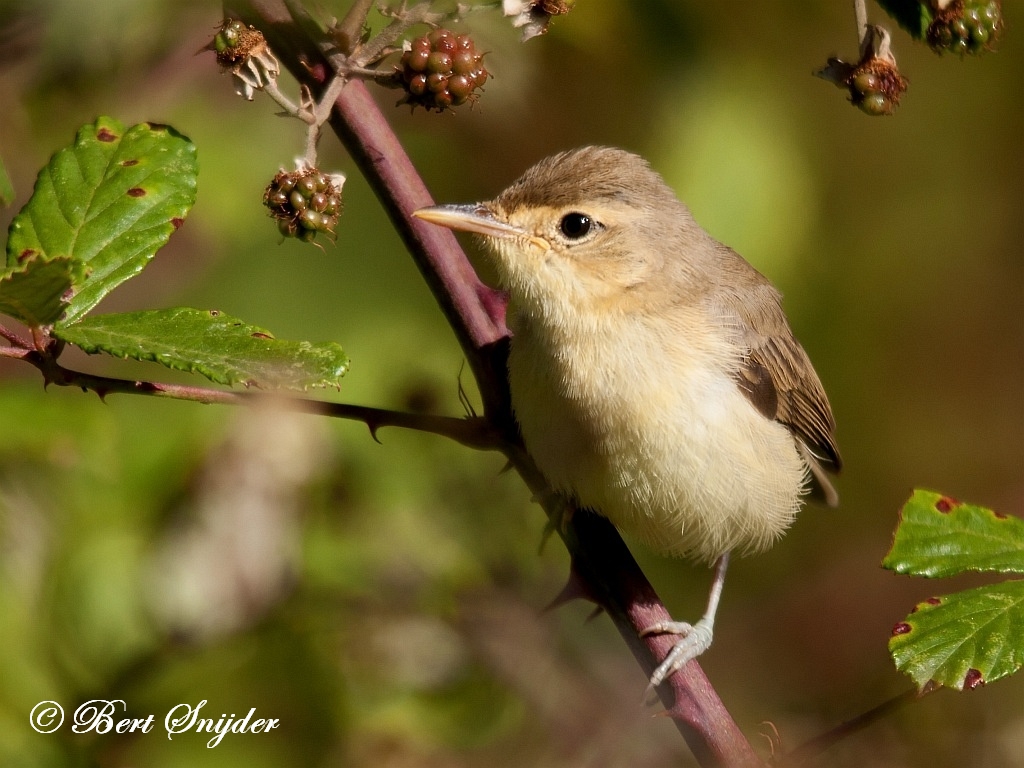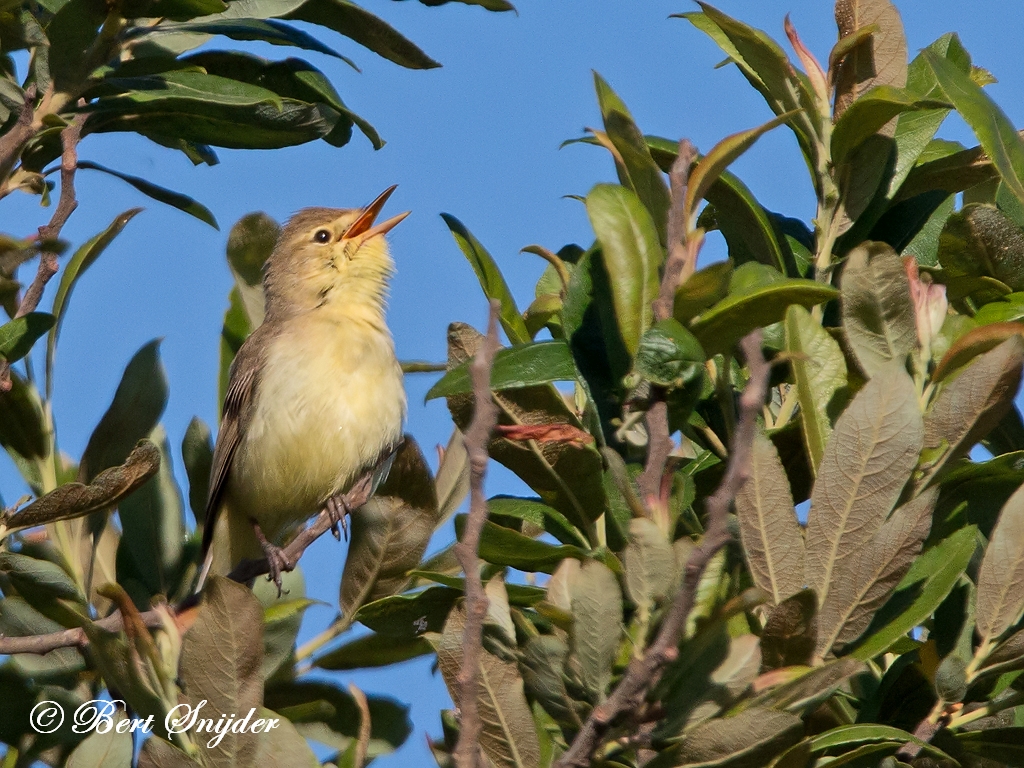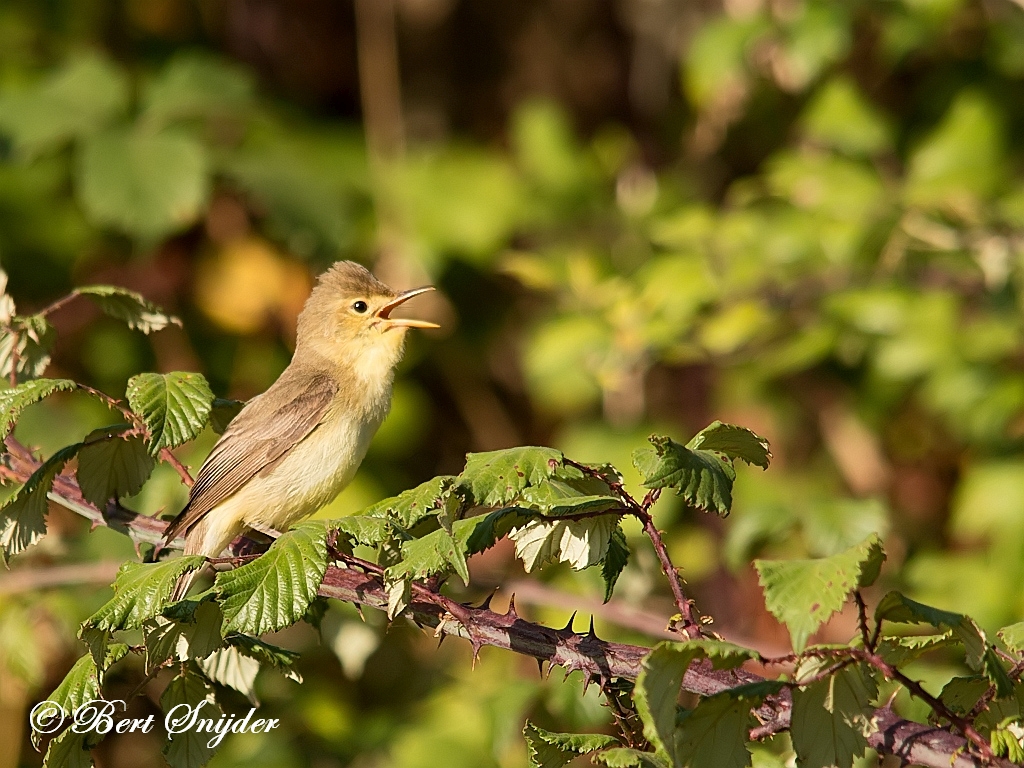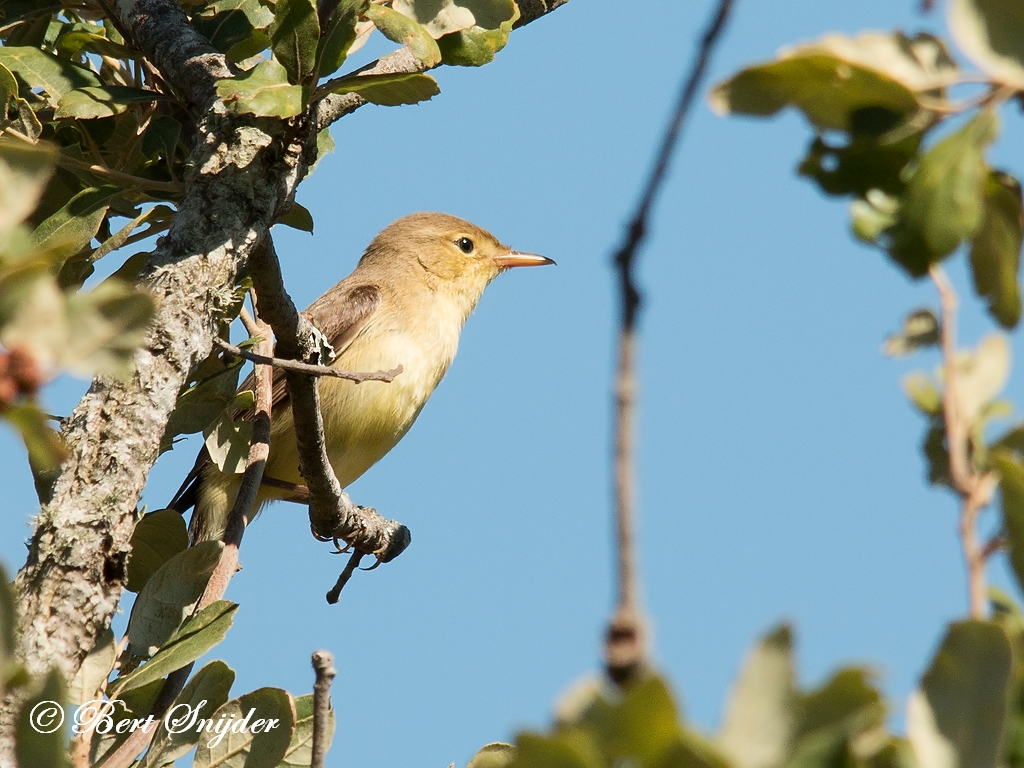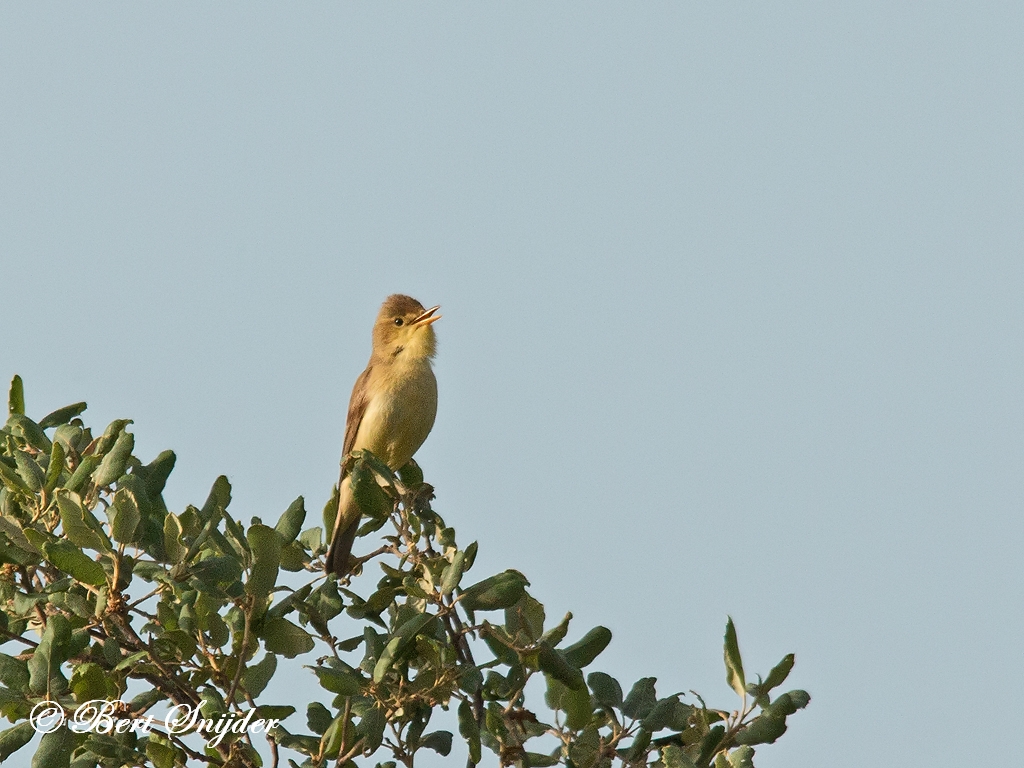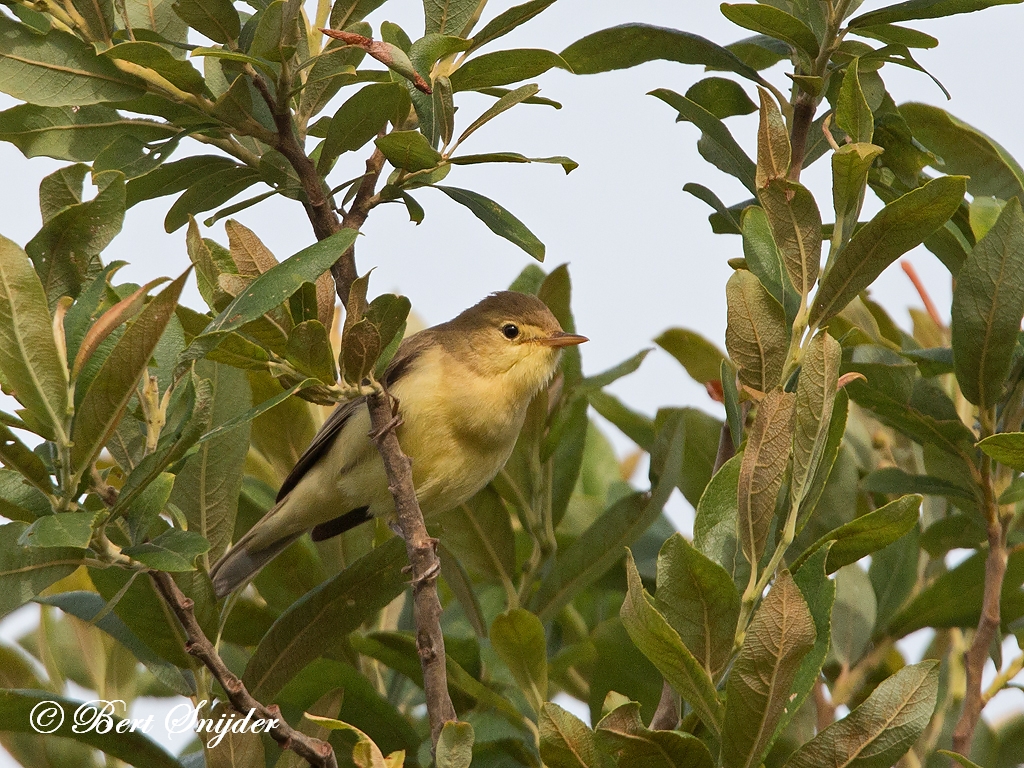 Other synonyms:
Asturian: Papoxa Mariella
Breton: Ar goapaer-Orfëus
Catalan: Bosqueta vulgar, Busqueta
Catalan (Balears): Busqueta
Czech: sedmihlásek švitoøivý, Sedmihlásek švitorivý
Welsh: Telor pêr
Danish: Spottesanger
German: Orpheusspötter
English: Melodious Warbler
Spanish: Zarcero Comun, Zarcero Común, Zarcero icterino, Zarcero Políglota
Estonian: lääne-käosulane
Basque: Bosqueta vulgar, Sasi-txori arrunta
Finnish: Taiturikultarinta
Faroese: Hermiljómari
French: Hypolaïs polyglotte, Hyppolaïs polyglotte
Irish: Ceolaire Binn
Galician: Bosqueta vulgar, Folosa amarela
Croatian: Kratkokrili Voljic
Hungarian: Déli geze
Icelandic: Skopsöngvari
Italian: Canapino, Canapino comune
Japanese: hashinagamushikui, utamushikui
Latin: Hippolais polyglotta
Dutch: Orpheus Spotvogel, Orpheusspotvogel
Norwegian: Spottesanger
Polish: zaganiacz szczebiotliwy, zaganiacz szczebliotliwy, Zaganiacz wielomówny
Portuguese: felosa poliglota, Felosa-poliglota
Romansh: Beffarel poliglot
Slovak: sedmohlások štebotavý
Slovenian: kratkoperuti vrtnik
Albanian: Përqeshësi zëëmbël
Serbian: kratkokrili voljic
Swedish: Polyglottsångare
Travel Birdwatching Holiday Alentejo, Vacation Portugal for birders guided birdwatching Tours and Trips.