Marsh Sandpiper, Poelruiter, Teichwasserlaeufer, Perna-verde-fino, Archibebe Fino
Spotted in the Alentejo region of Portugal today.                 Marsh Sandpiper sound
The Marsh Sandpiper (Tringa stagnatilis) is a small wader. It is a rather small shank, and breeds in open grassy steppe and taiga wetlands from easternmost Europe to central Asia.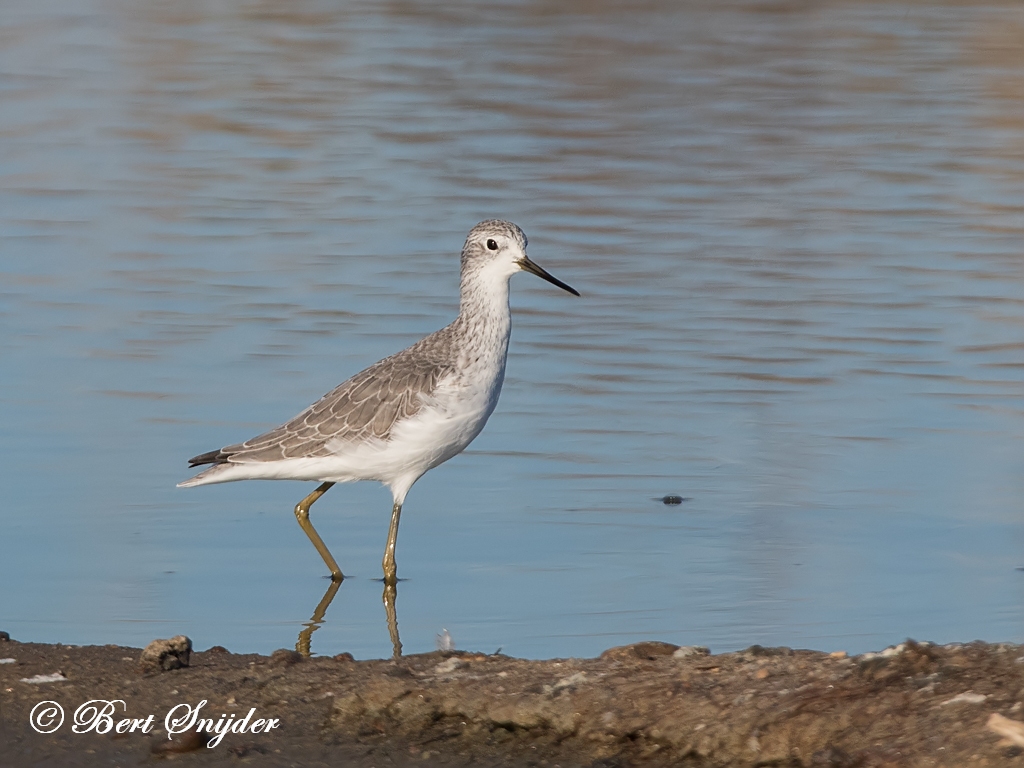 More photos at the bottom of this page:
It resembles a small elegant greenshank, with a long fine bill and very long yellowish legs. Like the greenshank, it is greyish brown in breeding plumage, paler in winter, and has a white wedge up its back that is visible in flight. However, it is more closely related to the common redshank and the wood sandpiper. Together, they form a group of smallish shanks which tend to have red or reddish legs, and in breeding plumage are generally a subdued, light brown above with some darker mottling, with a pattern of somewhat diffuse small brownish spots on the breast and neck. The length is 22–26 cm (8.7–10.2 in), wingspan is 55–59 cm (22–23 in) and weight is 45–120 g (1.6–4.2 oz).
It is a migratory species, with majority of birds wintering in Africa, and India with fewer migrating to Southeast Asia and Australia. They prefer to winter on fresh water wetlands such as swamps and lakes and are usually seen singly or in small groups.
These birds forage by probing in shallow water or on wet mud. They mainly eat insects, and similar small prey.
The Marsh Sandpiper is one of the species to which the Agreement on the Conservation of African-Eurasian Migratory Waterbirds (AEWA) applies.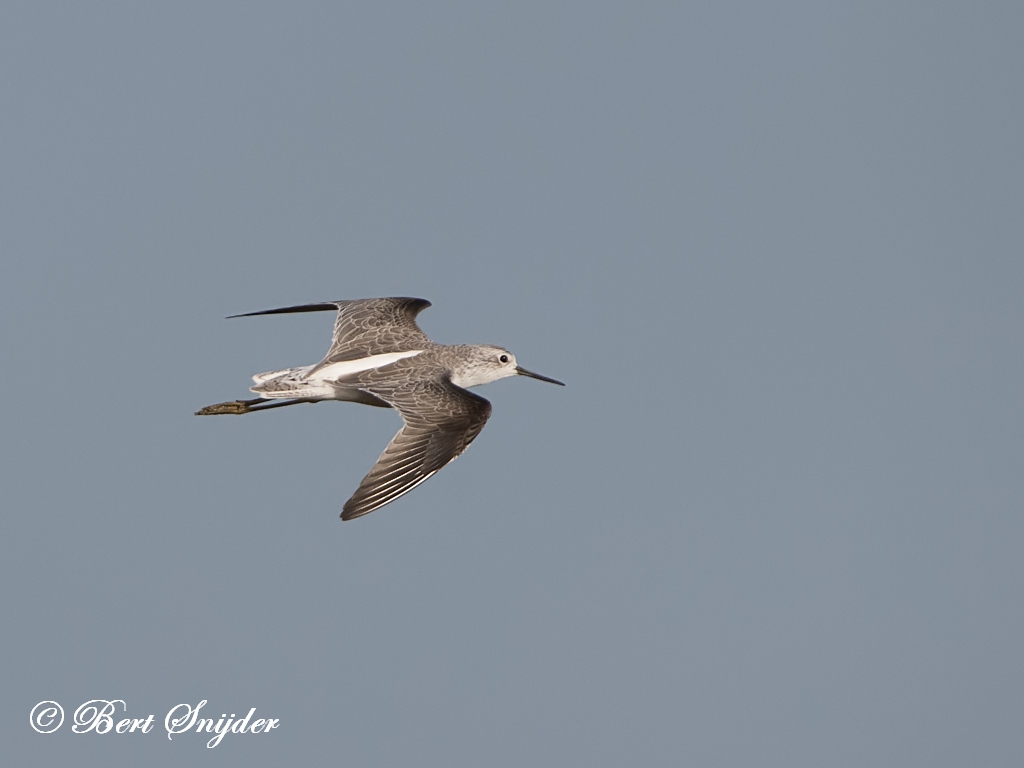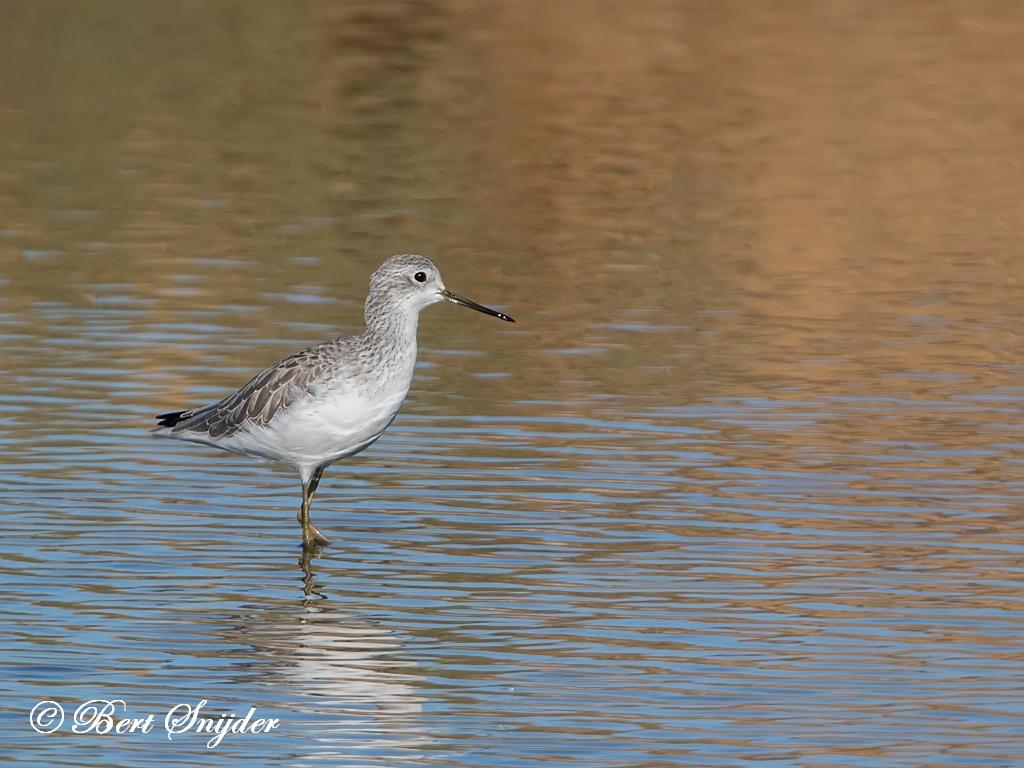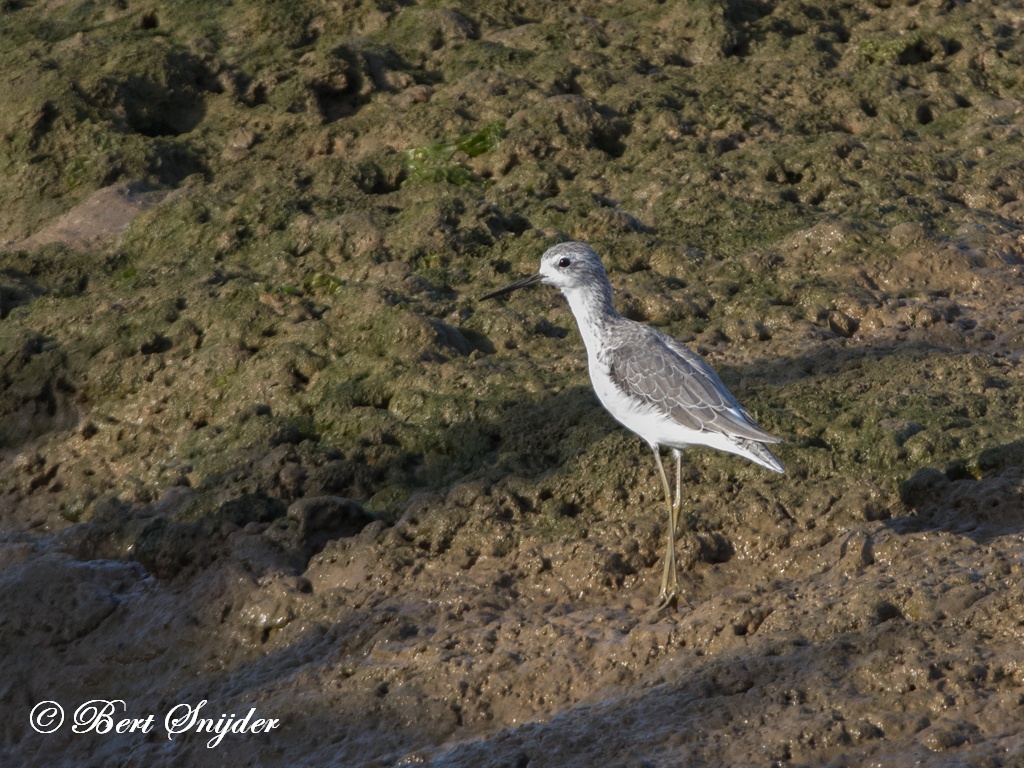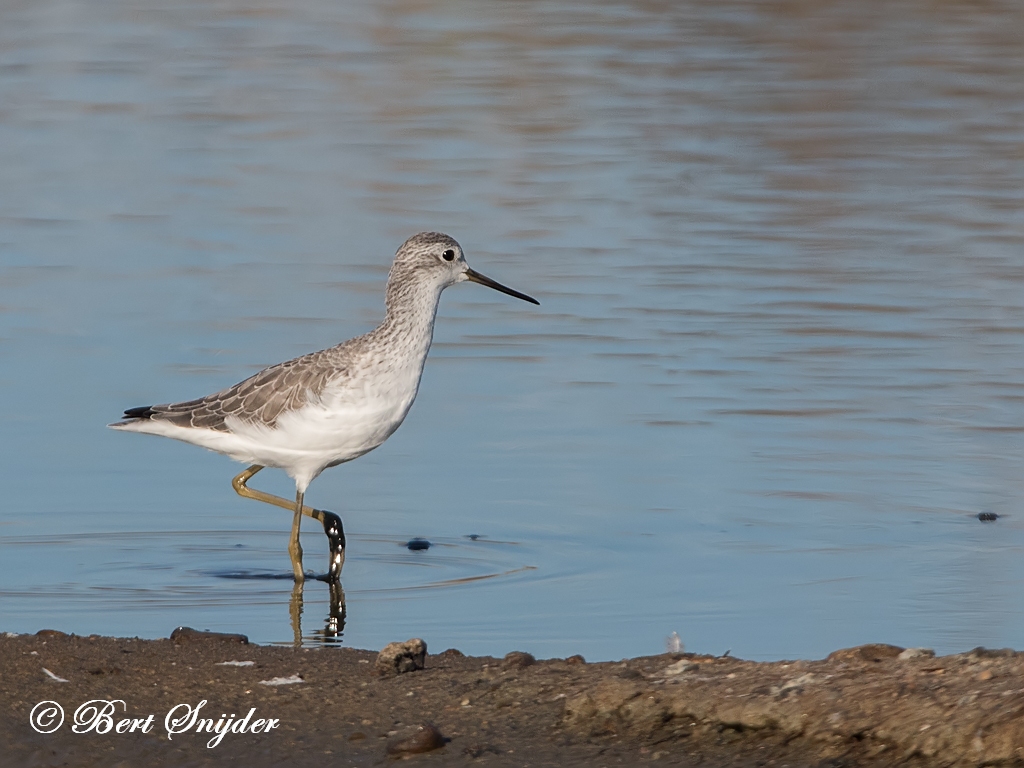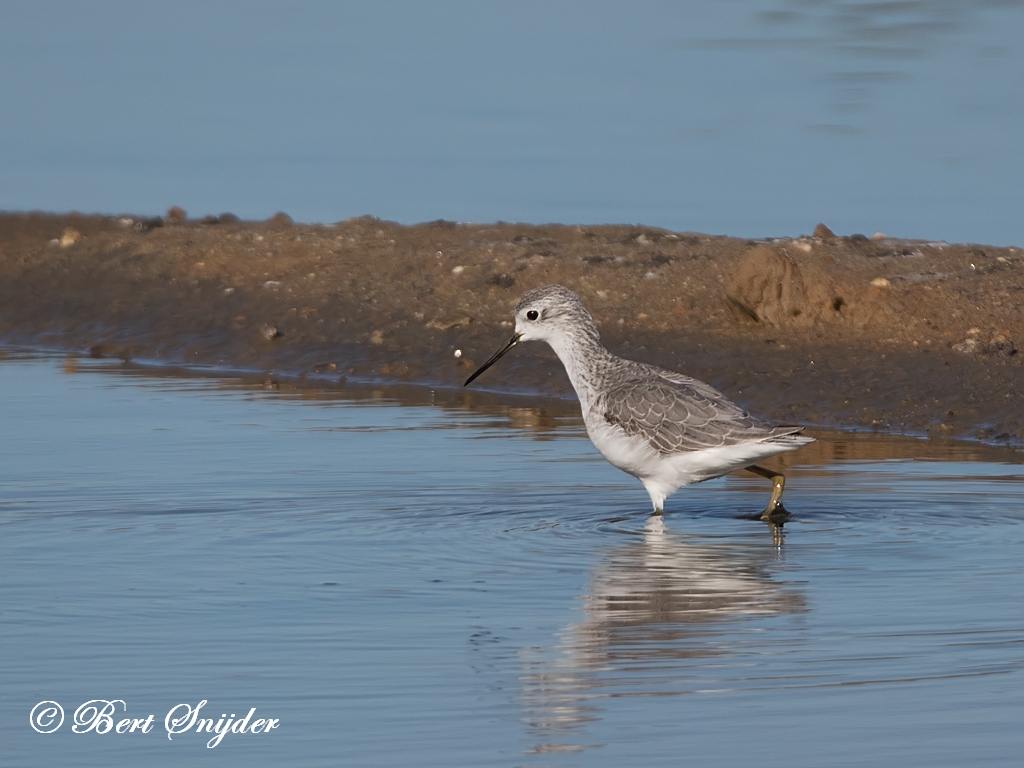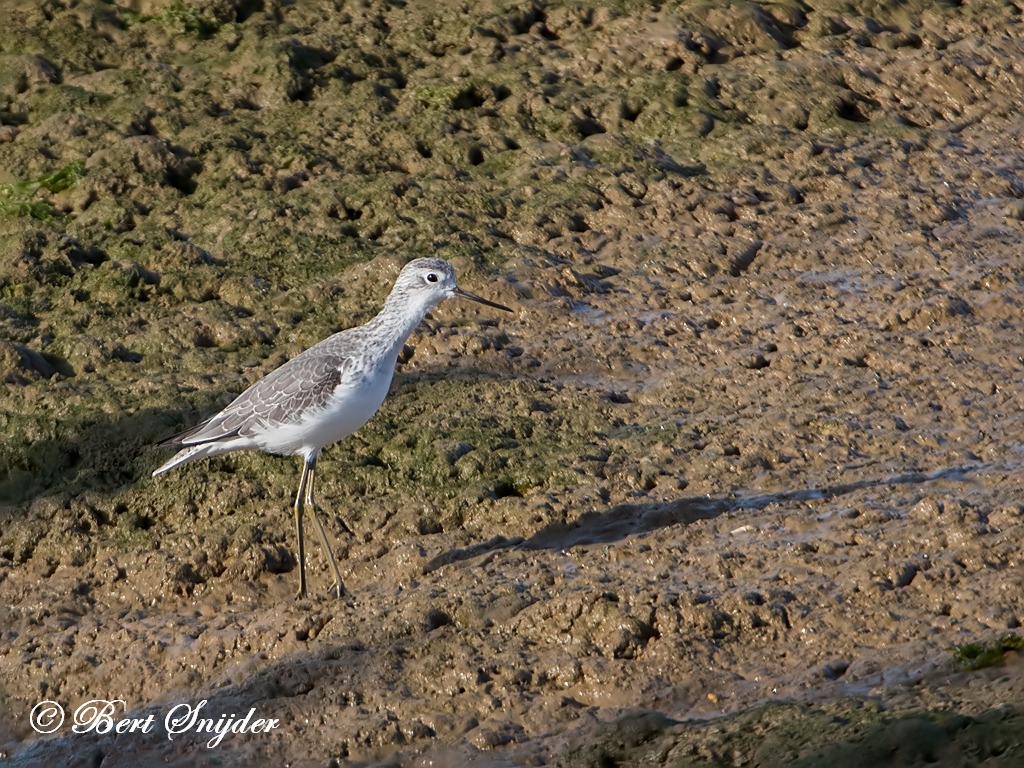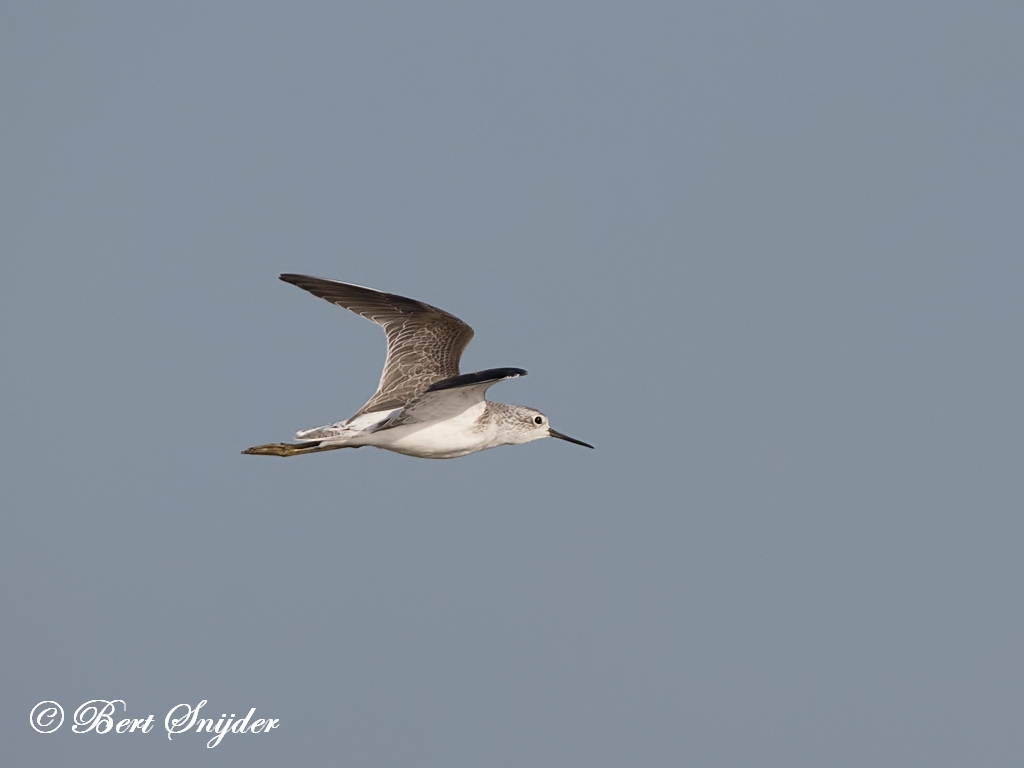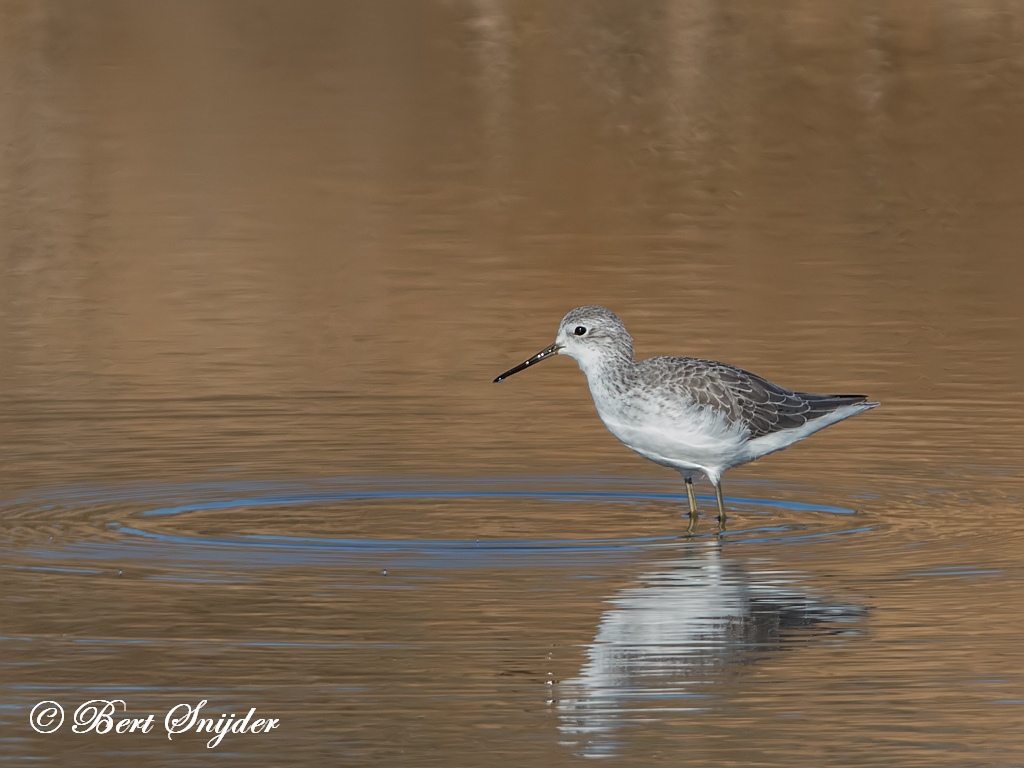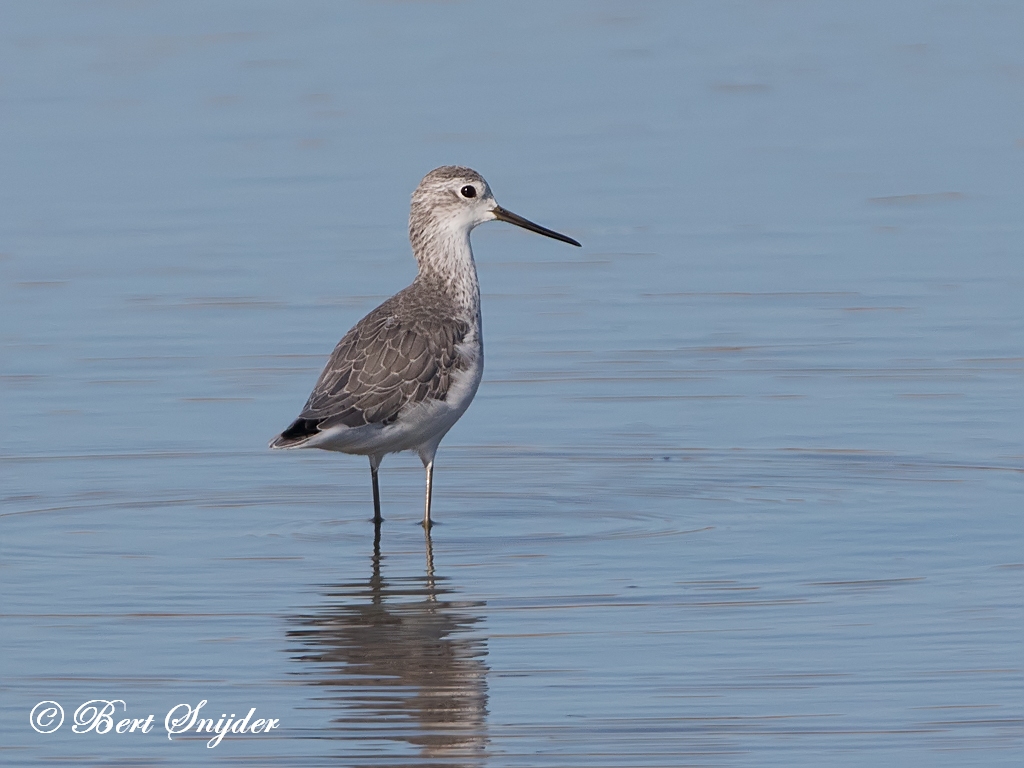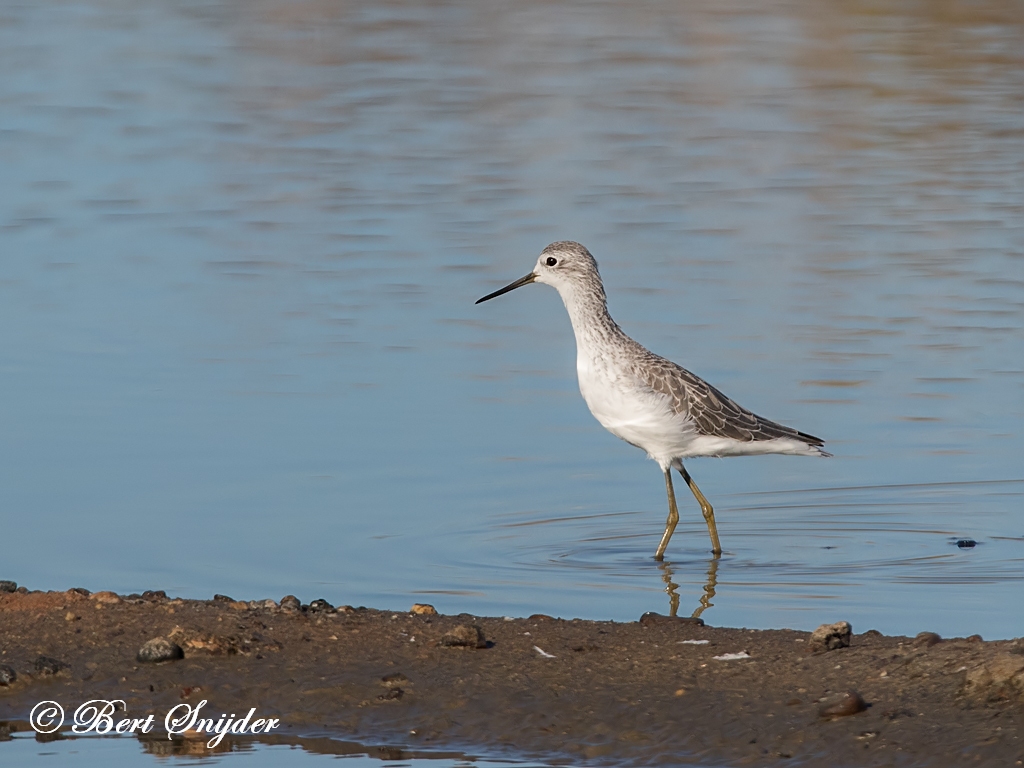 Other synonyms:
Afrikaans: Moerasruiter
Asturian: Chibibí Finu, Mazaricu Nidiu
Azerbaijani: Çay cüllütü
Breton: Ar strelleg-stank
Catalan: Camaverda menuda, Siseta, Siseta comuna, Xuït
Catalan (Balears): Camaverda menuda
Valencian: Xuït
Czech: Vodouš štíhlý
Welsh: Pibydd y gors
Danish: Damklire
German: Teichwasserlaeufer, Teichwasserlaufer, Teichwasserläufer
Maldivian: Furedhdhe Ilolhi
English: Little Greenshank, Marsch Sandpiper, Marsh Sandpiper
English (Kenya): Marsh Sandpiper
Spanish: Archibebe Fino
Spanish (Spain): Archibebe Fino
Spanish (Mexico): Patamarilla Euroasiática
Estonian: Lammitilder, Sootilder
Basque: Siseta, Urmael-bernagorri, Urmael-bernagorria
Finnish: Lampiviklo
Faroese: vatnastelkur, Vatnstelkur
French: Chevalier stagnatile
Irish: Gobadán Corraigh
Galician: Bilurico fino, Siseta
Hindi: Kottan
Croatian: Dugonoga prutka
Hungarian: Tavi cankó
Indonesian: Burung Trinil Rawa, Trinil rawa
Icelandic: Vatnastelkur
Italian: Albastrello
Japanese: ko ao-ashi shigi, koaoashishigi, Ko-aoashi-shigi, Koaoashi-shigi
Korean (Transliteration): soe-cheong-dari-doyo
Latin: Totanus stagnatilis, Tringa stagnatalis, Tringa stagnatilis
Luxembourgish: Kleng Gréngpatt
Lithuanian: Kudrinis tilvikas
Malay: Burung Kedidi Paya, Kedidi Paya
Dutch: Poelruiter
Norwegian: Damsnipe
Polish: brodziec plawny, Krwawodziób
Portuguese: Perna-verde-fino
Portuguese (Portugal): Perna-verde-fino
Romansh: Trintga da puz, trintga da puzs
Romanian: Fluierar de lac
Russian: Porucheynik
Slovak: Kalužiak štâhly, Kalužiak štíhly
Slovenian: jezerski martinec
Albanian: Qyrylyk sqephollë, Qyrylyku sqephollë
Serbian: Dugonogi prudnik, krivokljuni prudnik
Swedish: Dammsnäppa
Swahili: Chamchanga-wangwa
Tamil: Chinna Pachai Kaali

Travel Birdwatching Holiday Alentejo, Vacation Portugal for birders to see birds on your trip.