Cirl Bunting, Cirlgors, Zaunammer, Escrevedeira-de-garganta-preta, Escribano Soteno
Spotted on our property Monte Horizonte in the Alentejo region of Portugal.                      Cirl Bunting sound
The Cirl Bunting, Emberiza cirlus, is a passerine bird in the bunting family Emberizidae, a group now separated by most modern authors from the finches, Fringillidae.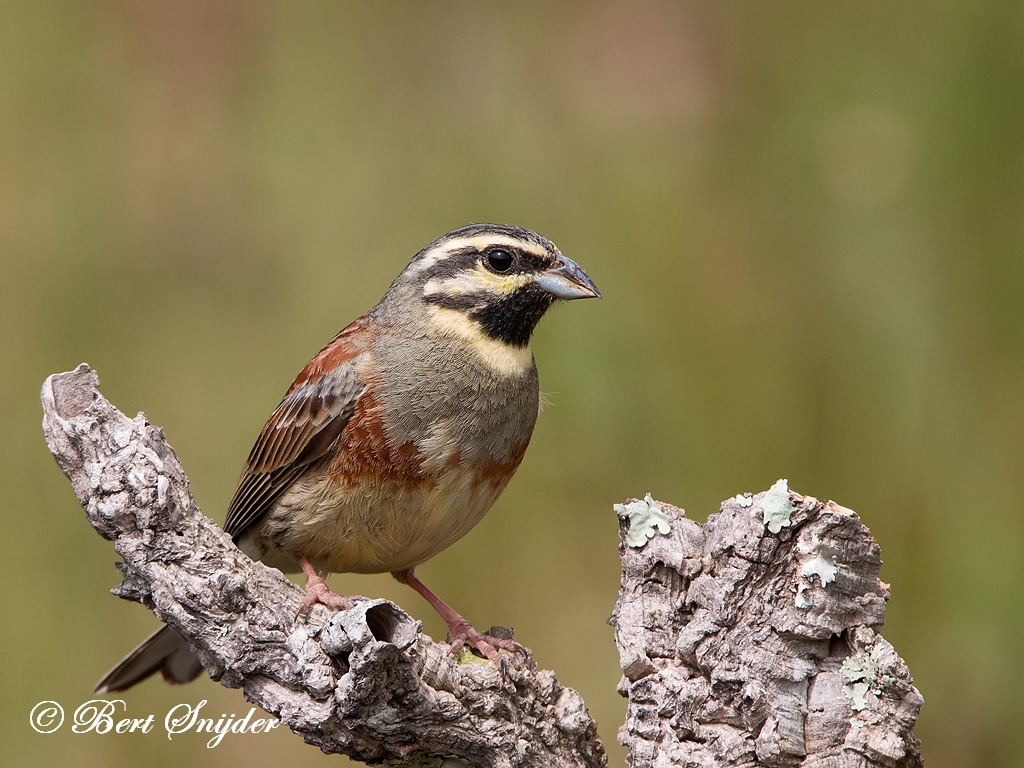 More photos at the bottom of this page:
It breeds across southern Europe, on the Mediterranean islands and in north Africa. It is a resident of these warmer areas, and does not migrate in winter. It is common in all sorts of open areas with some scrub or trees, but has a preference for sunny slopes. Changes in agricultural practice have affected this species very adversely at the northern fringes of its range, and in England, where it once occurred over much of the south of the country, it is now restricted to south Devon. The Cirl Bunting is the mascot on the signs for the village of Stokeinteignhead.
The Cirl Bunting is like a small Yellowhammer, 15-16.5 cm in length with a thick seed-eater's bill. The male has a bright yellow head, with a black eyestripe and throat, and a greenish breast band across its otherwise yellow underparts, and a heavily streaked brown back. The female is much more like the Yellowhammer, but has a streaked grey-brown rump and chestnut shoulders.
The monotonous song of the cock is rattling trill, like Arctic Warbler or Lesser Whitethroat.
Its natural food consists of insects when feeding young, and otherwise seeds. The nest is on the ground. 2-5 eggs are laid, which show the hair-like markings characteristic of those of buntings.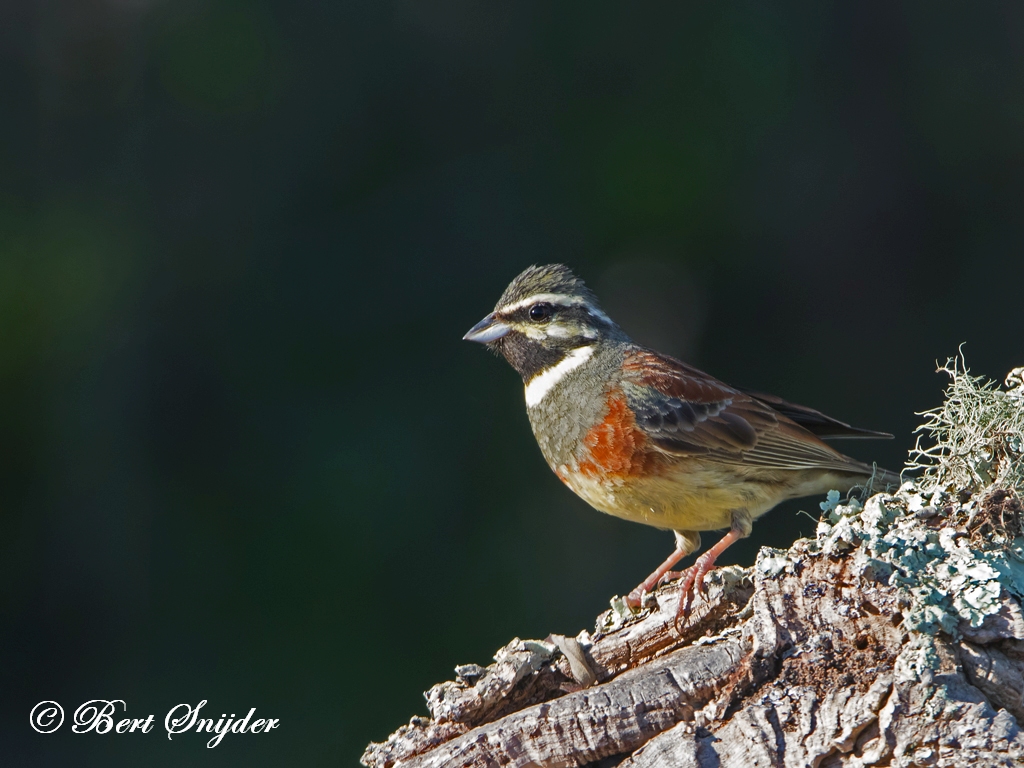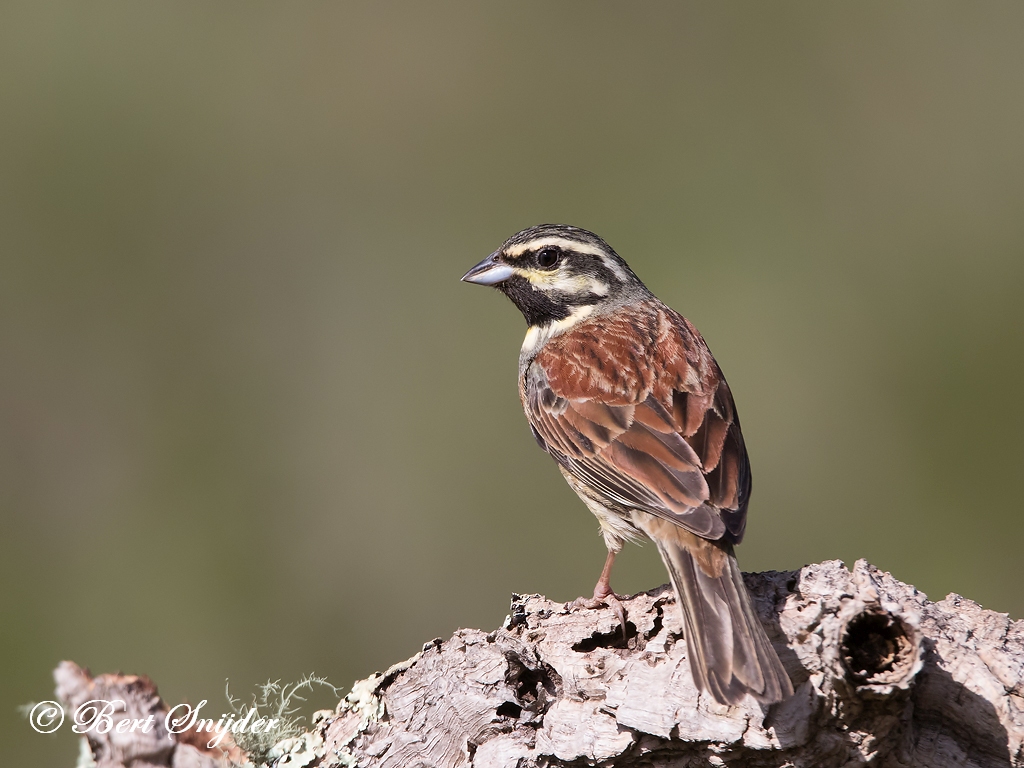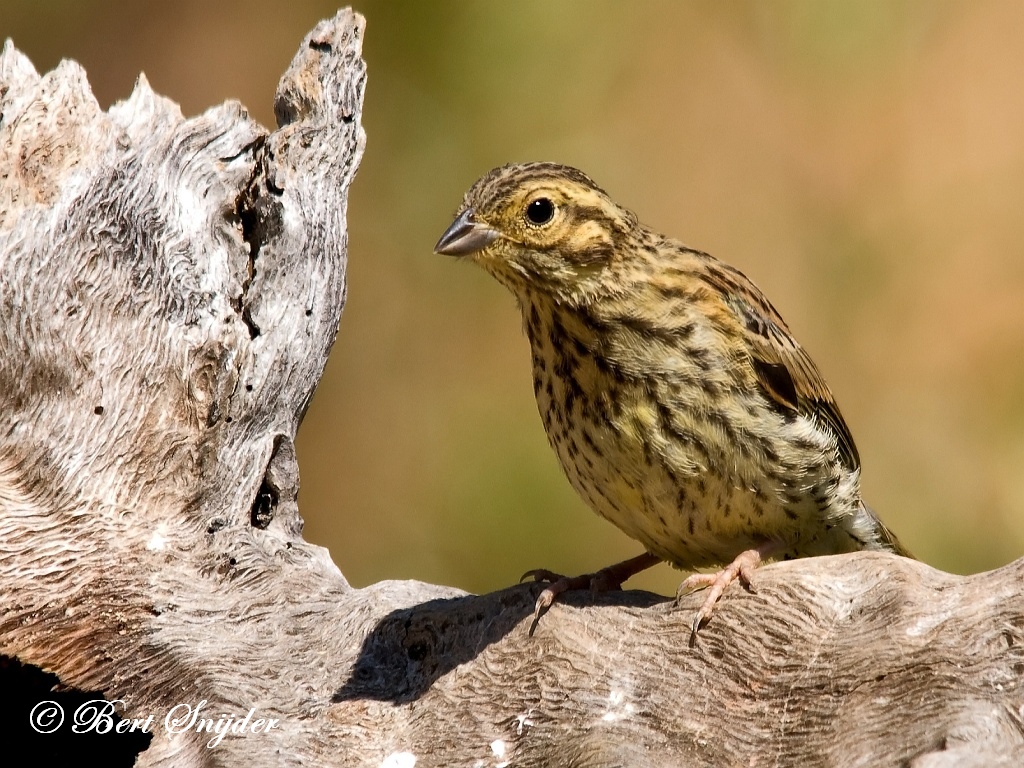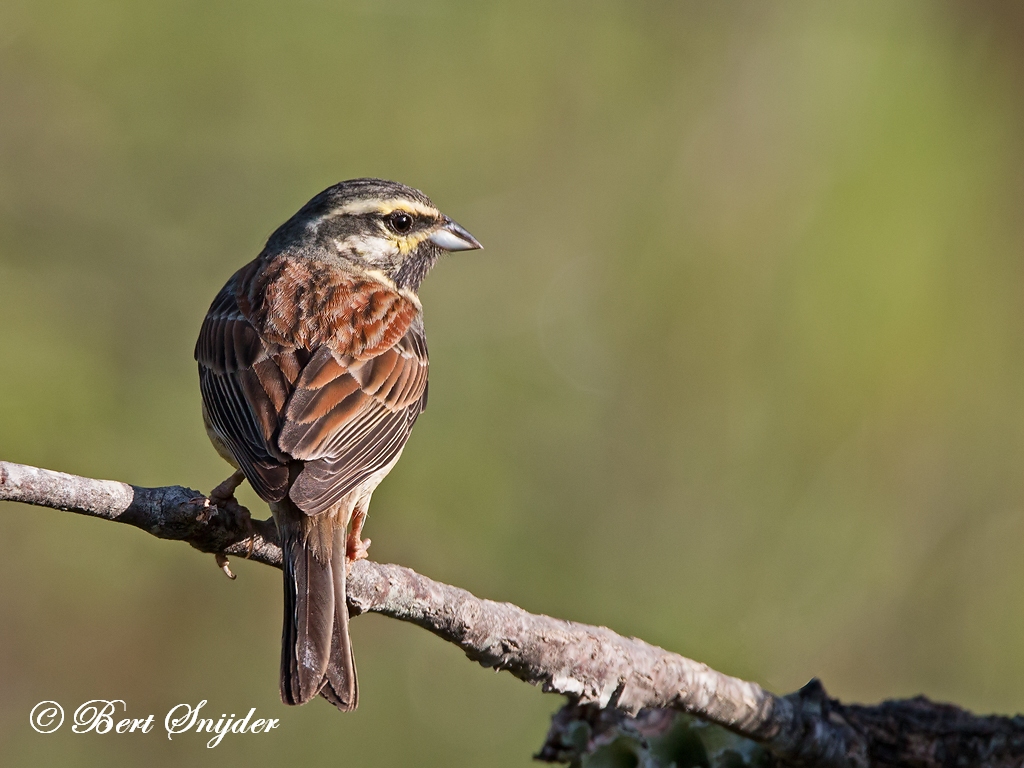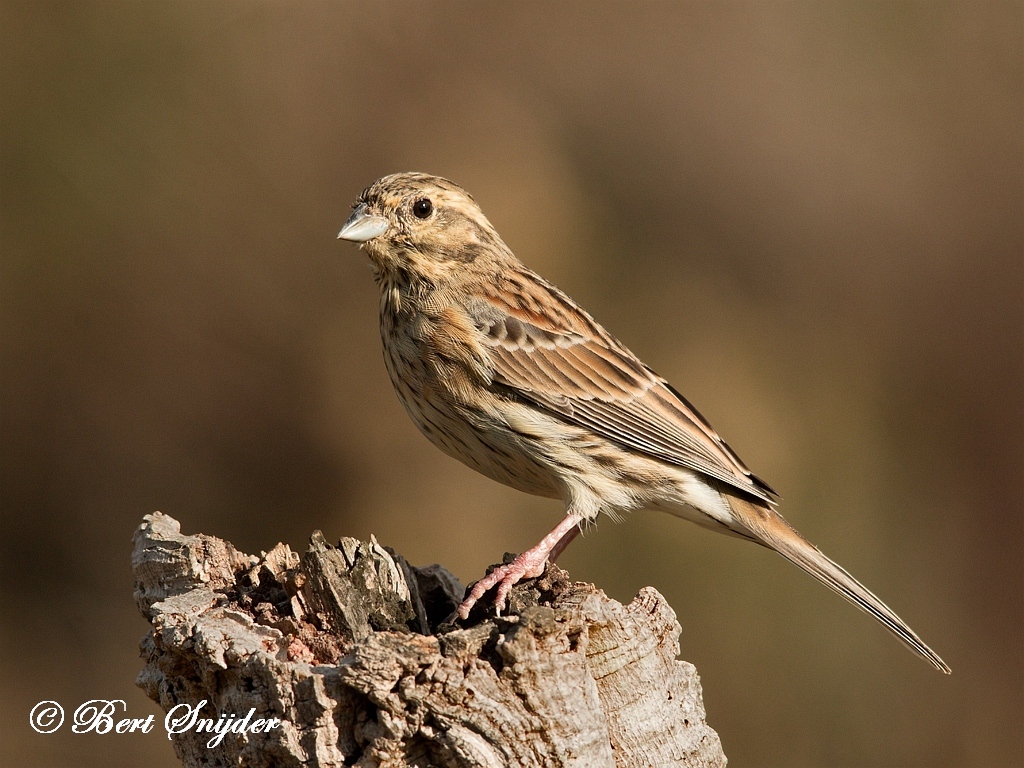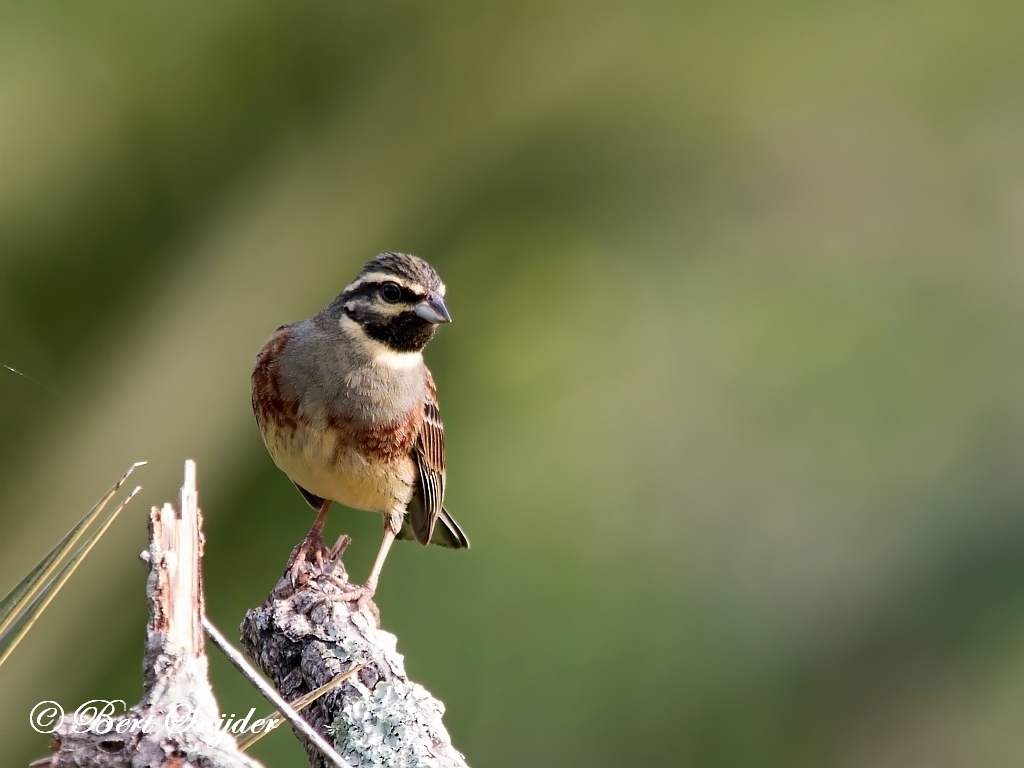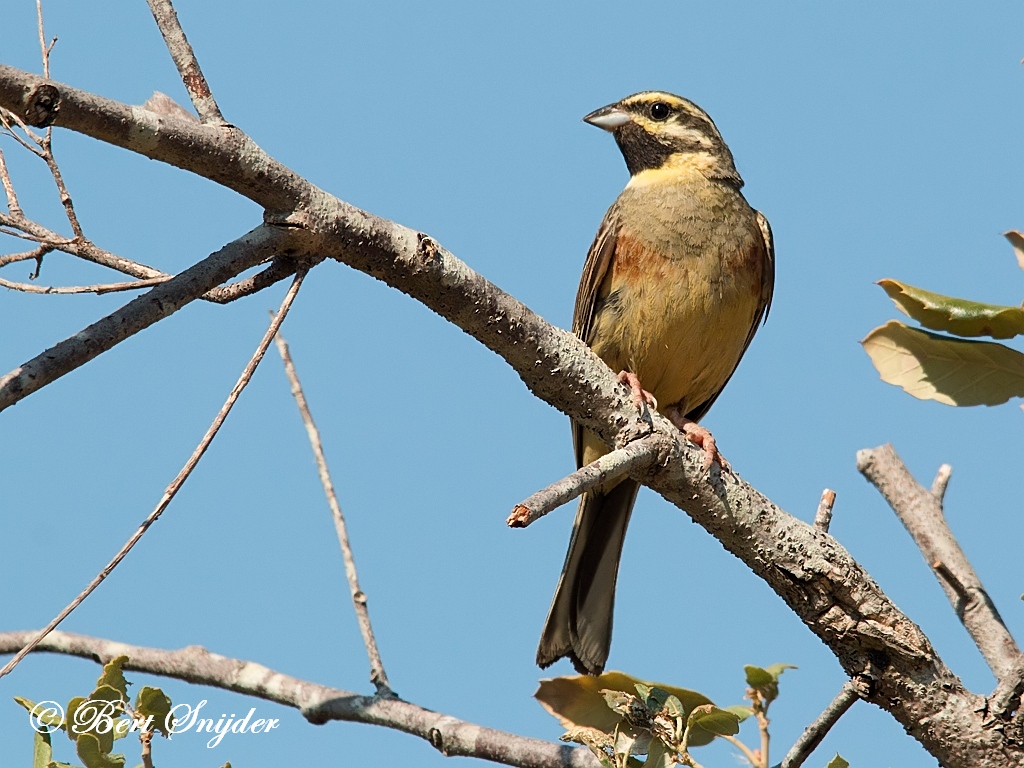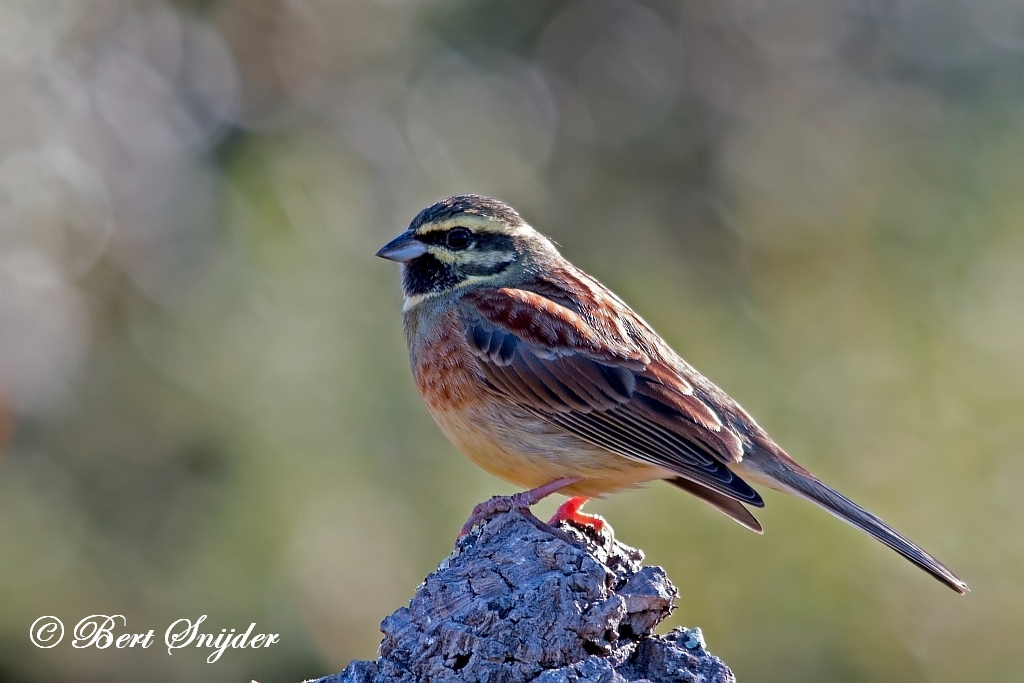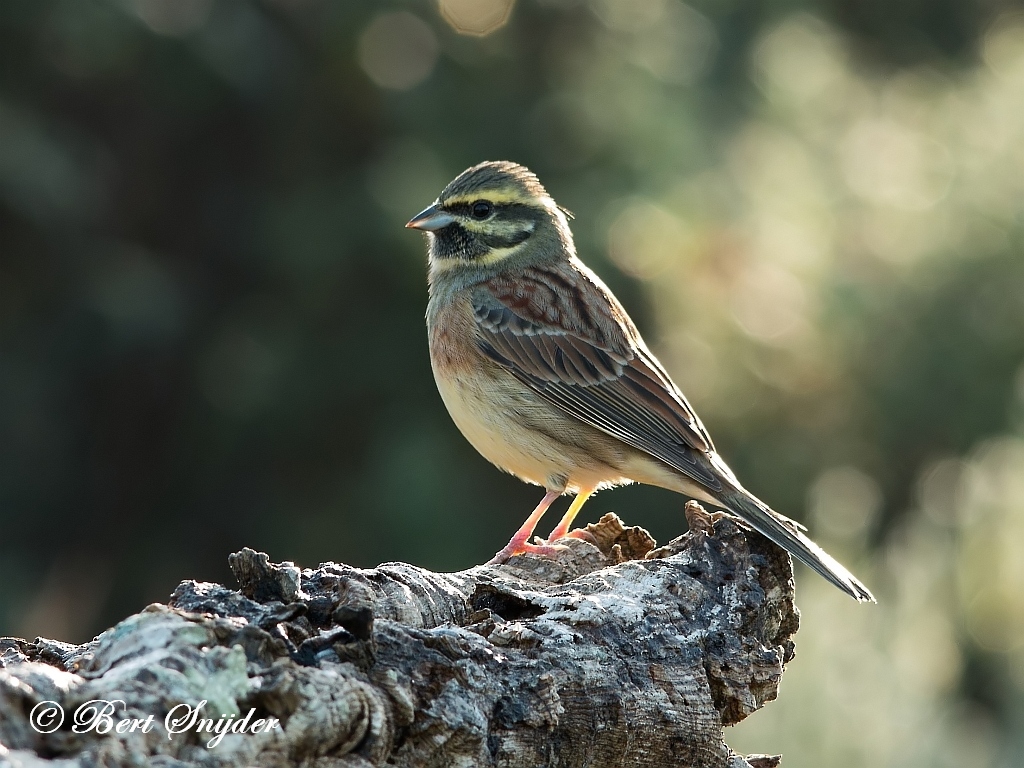 Other synonyms:
Asturian: Escribana
Breton: Brean ar c'harzh, Brean ar c'harzh
Catalan: Gratapalles, Sól·lera boscana
Catalan (Balears): Sól·lera boscana
Czech: Strnad cvrcivý
Welsh: Bras ffrainc, Bras y coed
Danish: Gærdeværling
German: Zaunammer
English: Cirl Bunting
Spanish: Escribano cerillo, Escribano Sosteño, Escribano Soteño
Estonian: viinamäe-tsiitsitaja
Basque: Gratapalles , Hesi-berdantza
Finnish: Pensassirkku
French: Bruant zizi
Irish: Cirlghealóg
Galician: Escribenta común, Gratapalles
Croatian: Crnogrla Strnadica
Hungarian: Sövénysármány
Icelandic: Álmtittlingur
Italian: Zigolo nero
Japanese: nodoguroaoji, nodogurohoojiro
Cornish: Penmelen Frynkek
Latin: Emberiza cirlus
Maltese: Ortolan Iswed
Dutch: Cirl Gors, Cirlgors
Norwegian: Hekkspurv
Polish: cierlik
Portuguese: Escrevedeira-de-garganta-preta
Romansh: Marena da vigna
Slovenian: plotni strnad
Albanian: Cerla gushëgjelbër
Serbian: crnogrla strnadica
Swedish: Häcksparv
Travel Birdwatching Holiday Alentejo, Vacation Portugal for birders to see birds on your trip.