Cetti's Warbler, Cetti's Zanger, Seidensänger, Rouxinol-bravo, Ruiseñor Bastardo de Cetti
Spotted in the Alentejo region of Portugal.                                       Cetti´s Warbler sound    
Cetti's Warbler, Cettia cetti, is an Old World warbler which breeds in Europe, northwest Africa and east southern temperate Asia as far as Afghanistan and NW Pakistan. It is the only bush warbler to occur outside Asia. It is a recent colonist to southern England and Wales, with the first breeding records for the UK in 1973.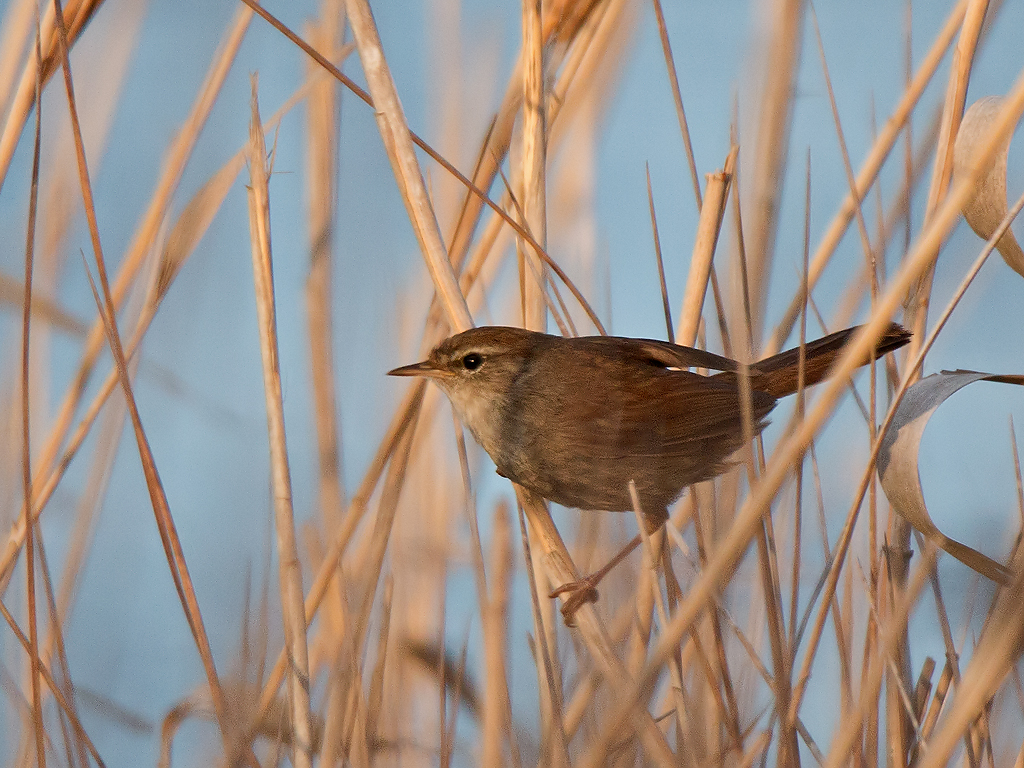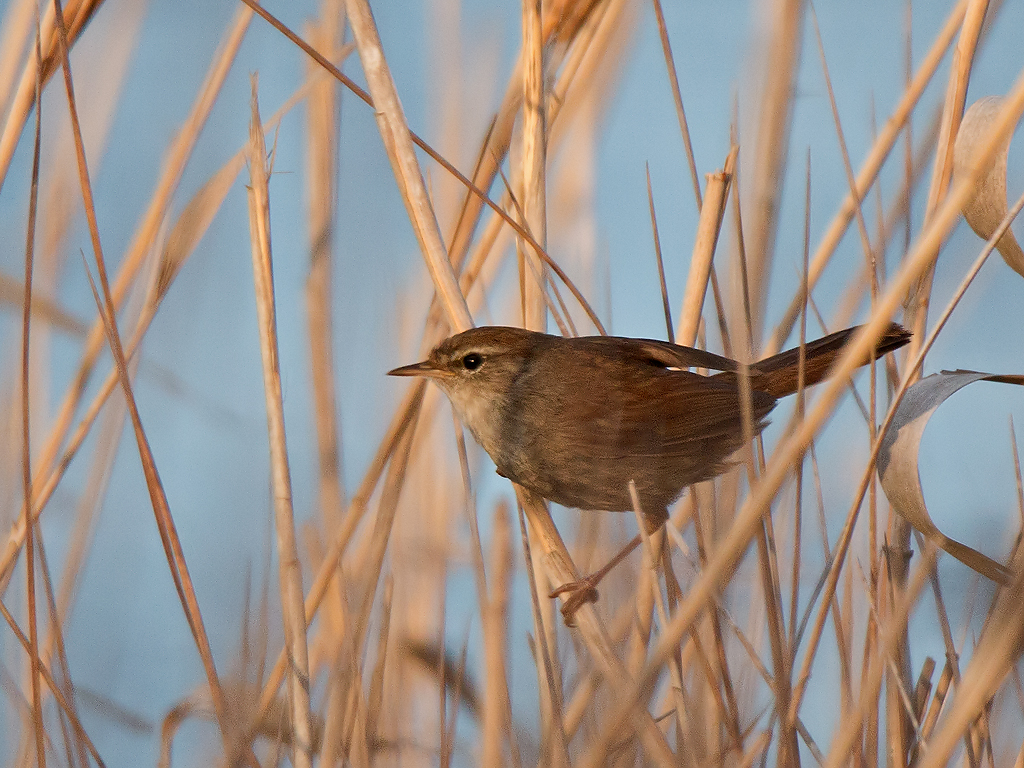 More photos at the bottom of this page:
In Europe this small passerine bird is mainly resident throughout the year, but eastern populations migrate short distances, wintering within the breeding range.
It is a bird of dense vegetation with scrub, usually close to water, such as a reedbed with bushes, or a small area of riverside woodland. The nest is built in a bush near water, and 3-6 eggs are laid.
This is a medium-sized warbler, 13–14 cm (5–6 in) long. The adult has a plain reddish-brown back, a pale stripe over the eye, whitish grey underparts, a broad tail and short wings. Structurally, it resembles an oversized Wren. The sexes are identical, as with most old world warblers. Like most warblers, it is insectivorous.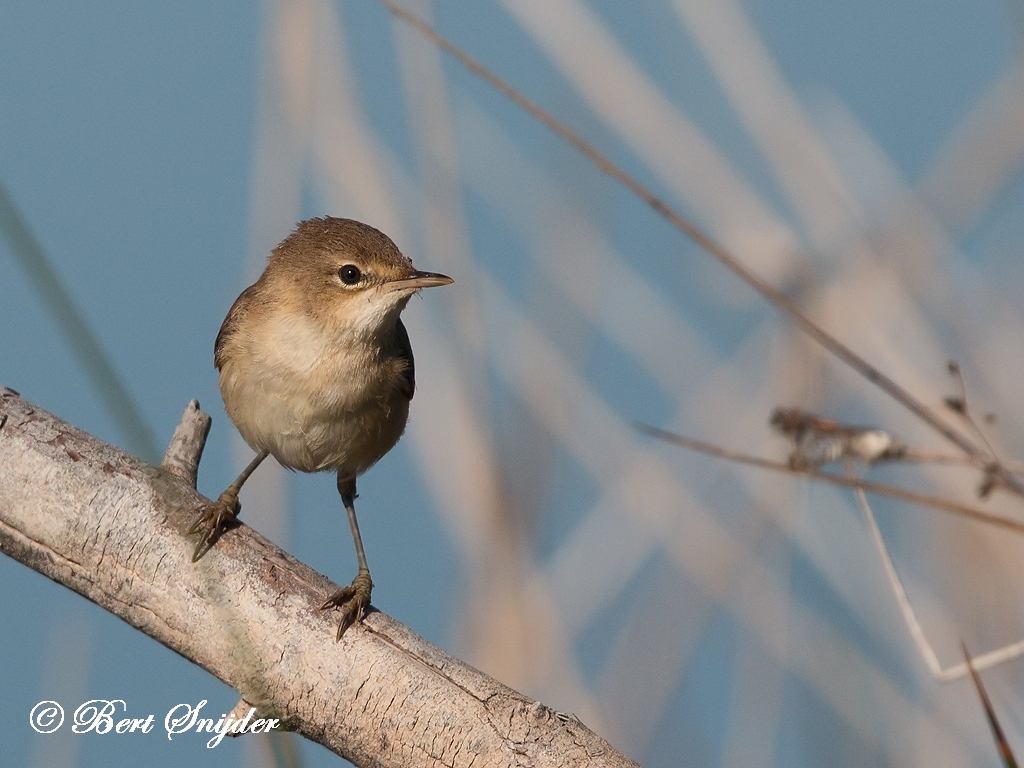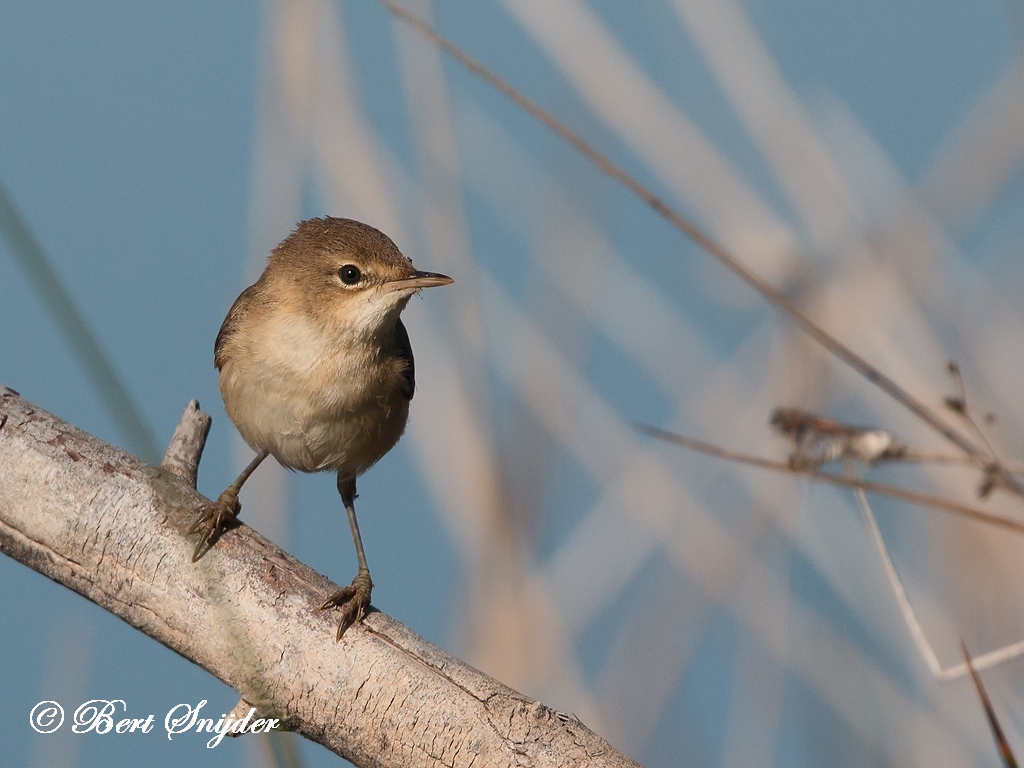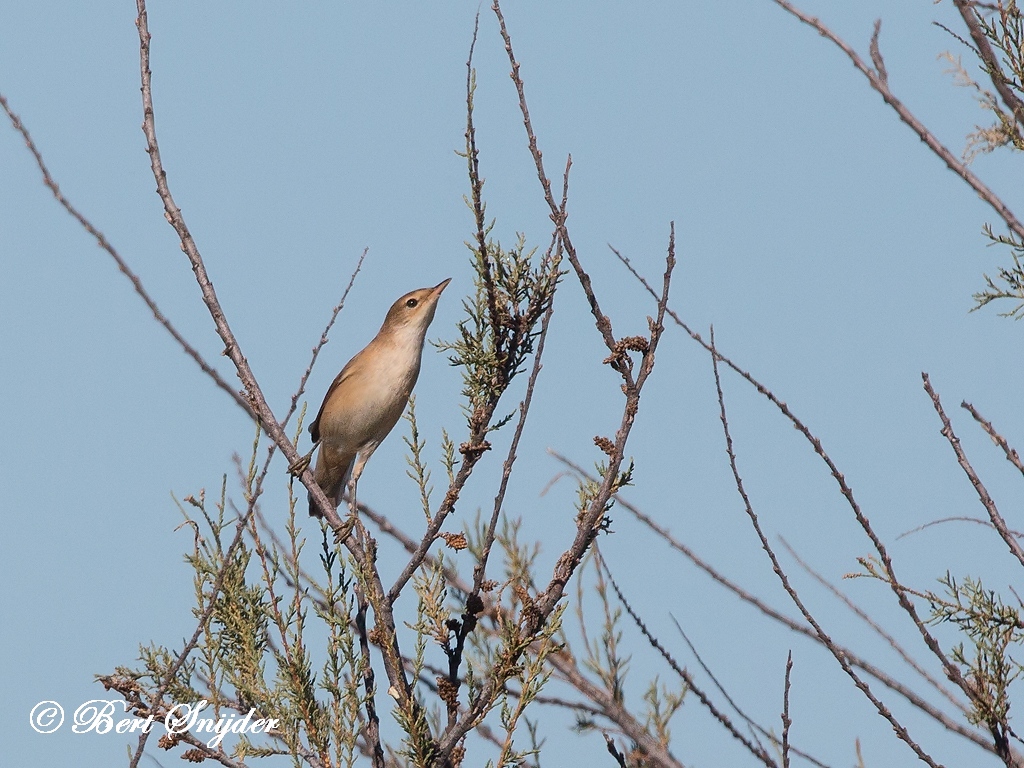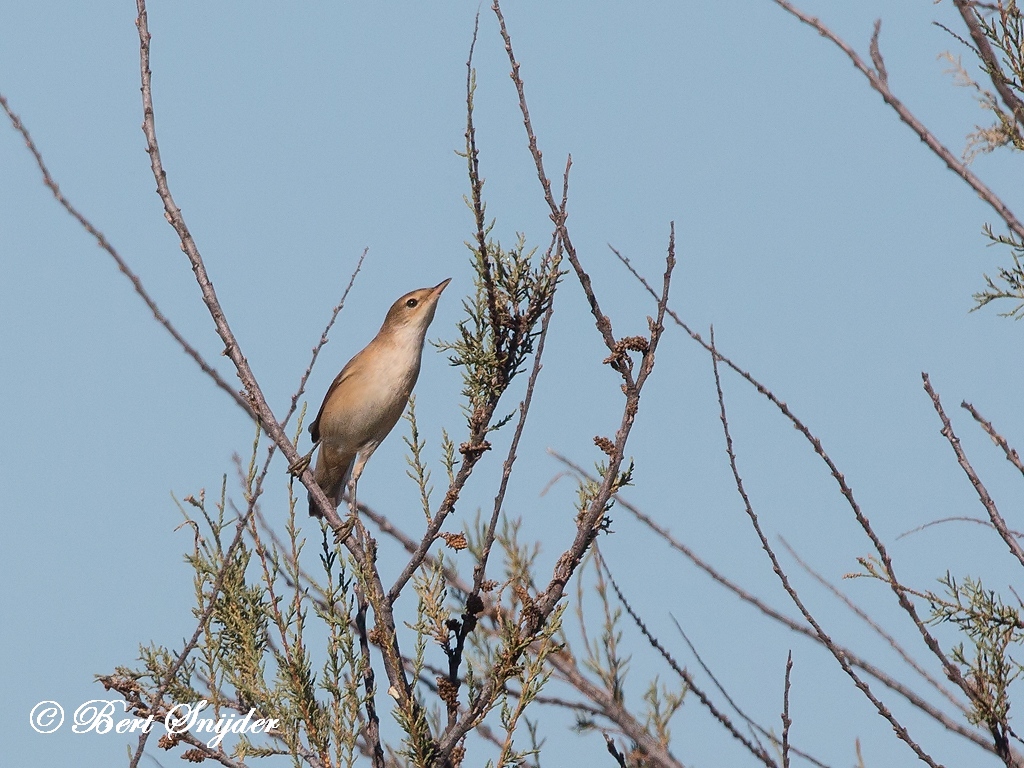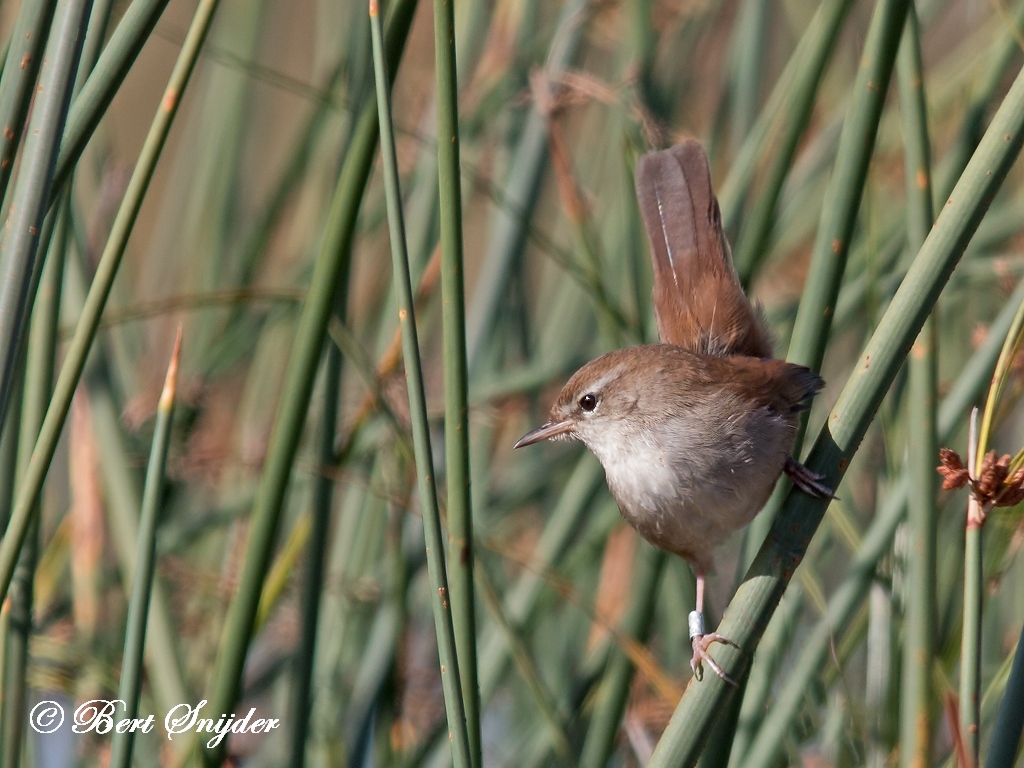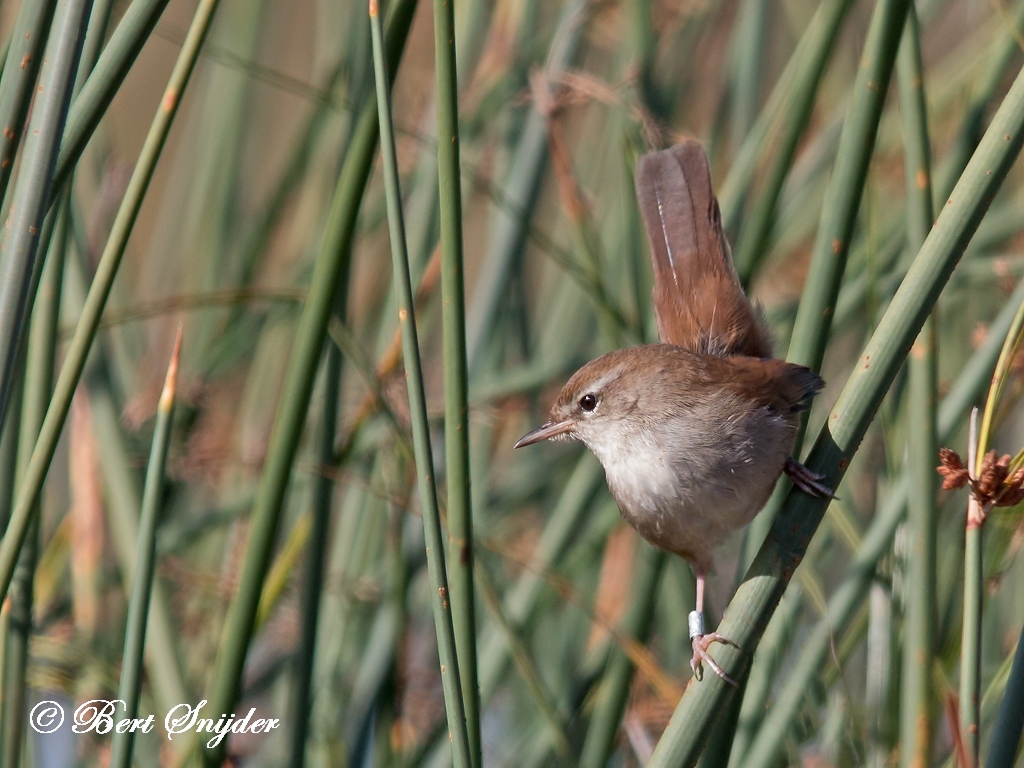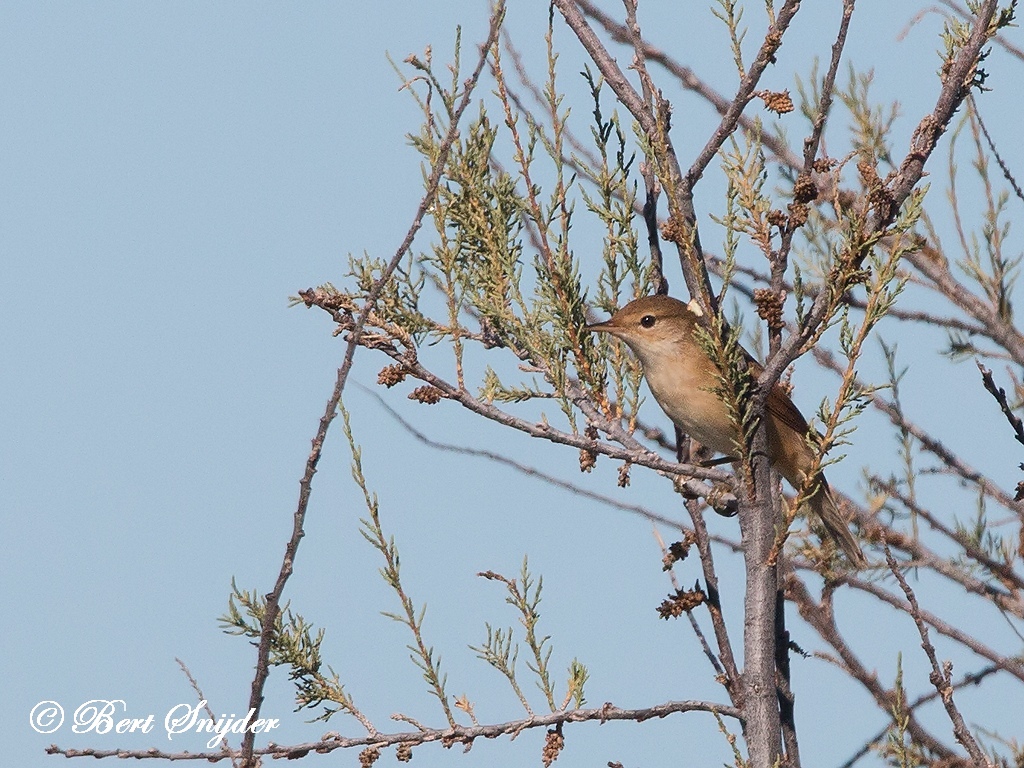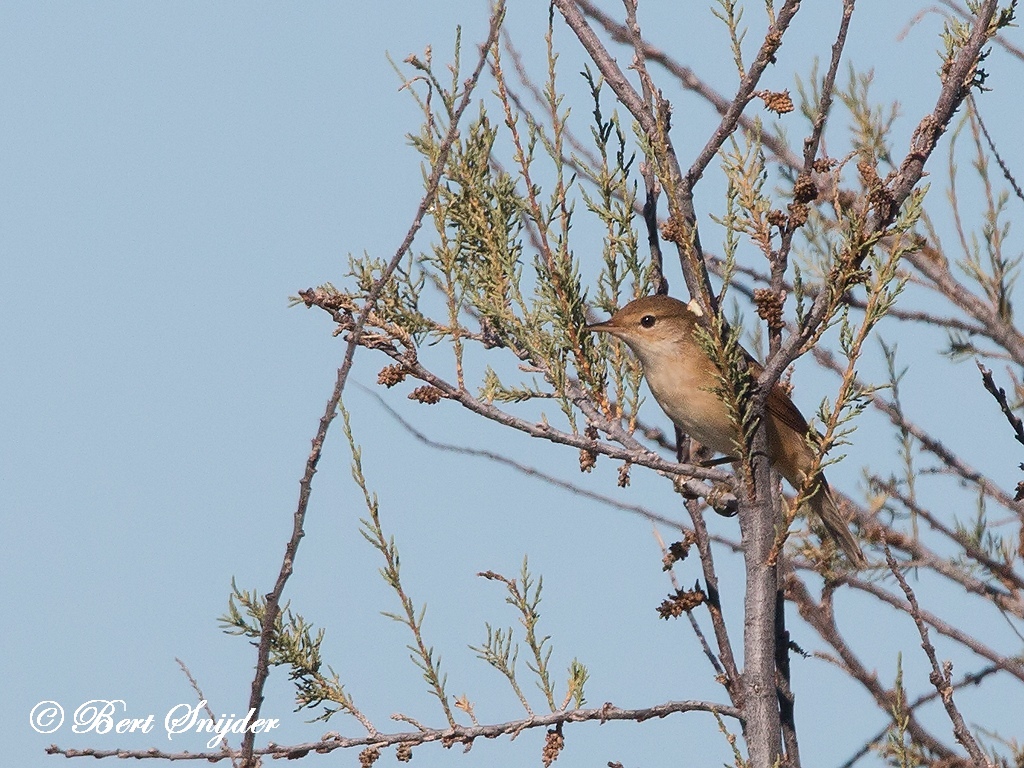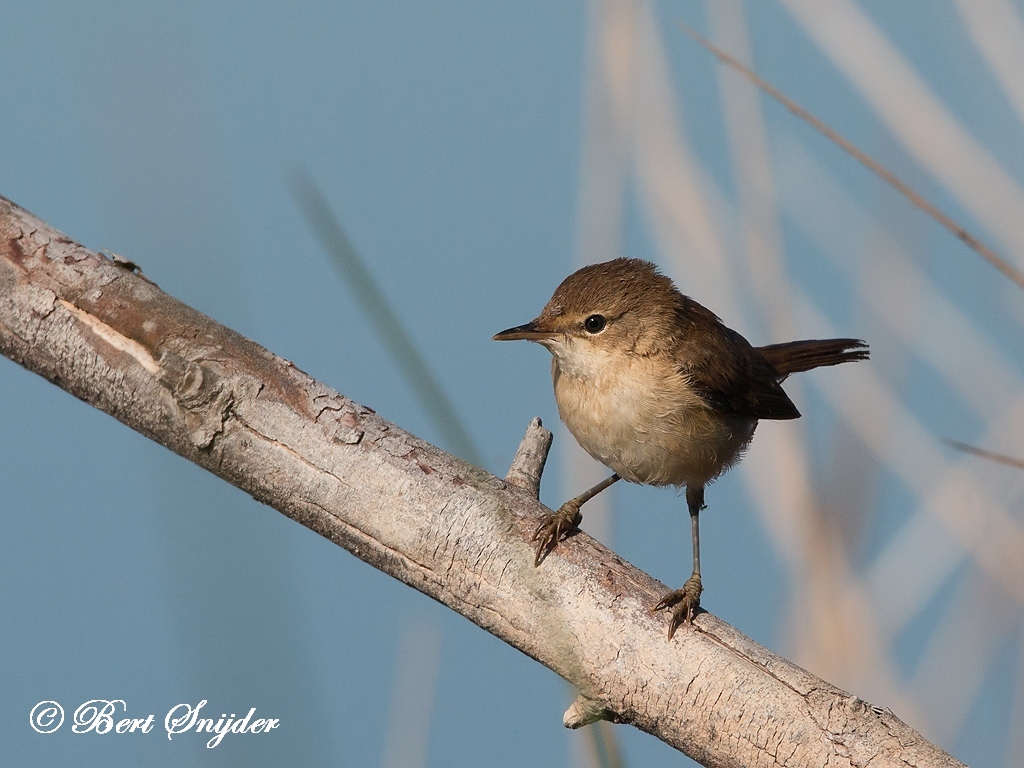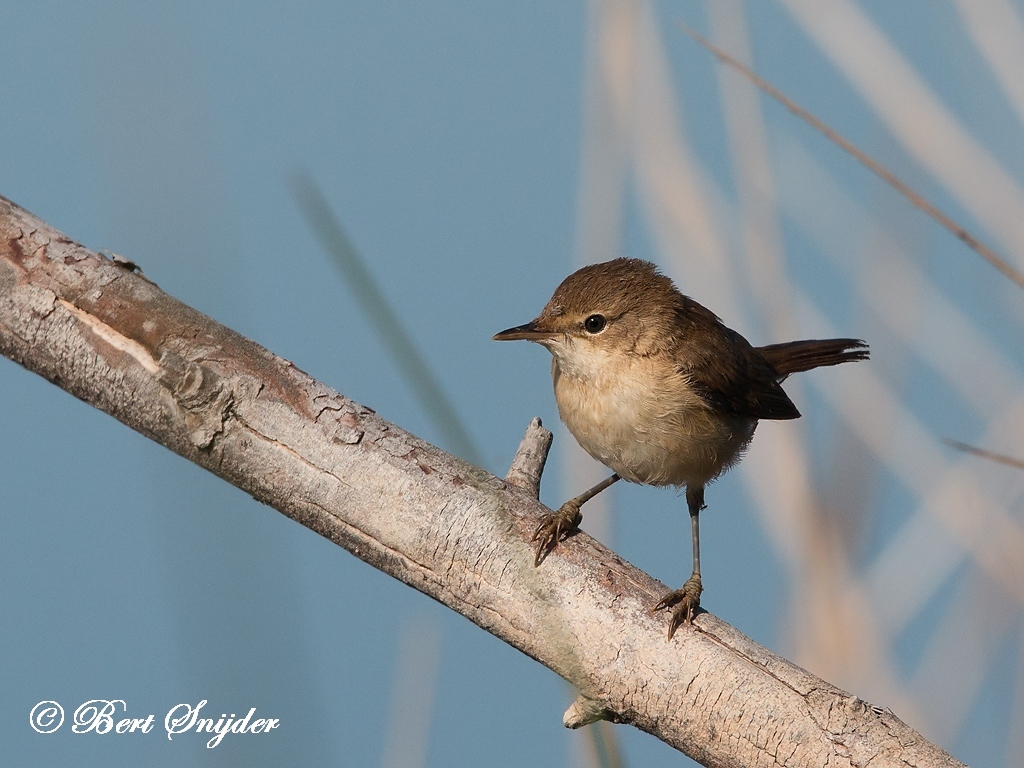 Other synonyms:
Asturian: Charreta
Breton: Devedig an drez
Catalan: Rossinyol bord
Catalan (Balears): Rossinyol bord
Czech: Cetie jižní
Welsh: Telor Cetti
Danish: Cettisanger, Cettissanger
German: Seidensaenger, Seidensänger
English: Cetti's Bush Warbler, Cetti's Bush-Warbler, Cetti's Warbler
Spanish: Cetia Ruiseñor, Ruiseño bastardo, Ruiseñor Bastardo, Ruiseñor Bastardo de Cetti
Estonian: kalda-rädilind
Basque: Errekattxindorra, Rossinyol bord
Finnish: Silkkikerttu, silkkikerttunen
French: Bouscarle de Cetti
Irish: Ceolaire Cetti
Galician: Rossinyol bord, Rousinol bravo
Croatian: Svilorepa
Hungarian: Berki poszáta
Icelandic: Blæsöngvari
Italian: Usignolo di fiume
Japanese: yoaroppauguisu, yo-roppauguisu
Latin: Cettia cetti
Dutch: Cetti's Zanger, Cettis zanger, Cetti's Zanger, Cetti-zanger
Norwegian: Cettisanger
Polish: Gajówka czarnouzda, wierzbówka, wierzbówka
Portuguese: rouxinol bravo, Rouxinol-bravo
Romansh: Channarel da flum
Russian: Solovinaya Shirokokhvostka
Slovak: cetia, cetia južná , cetia západná
Slovenian: svilnica
Albanian: Bilbili i kënetave
Serbian: svilorepi cvrcic
Swedish: Cettisångare
Swedish: Vattenrall

Travel Birdwatching Holiday Alentejo, Vacation Portugal for birders to see birds on your trip. Guided Birdwatching Tours & Trips.