Top 5 Tips for a Beginner Bird Watcher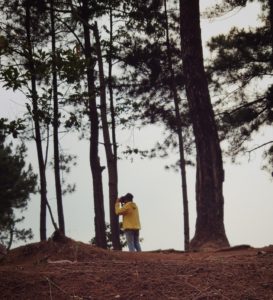 If you are the type of person that loves to move around stalking and watching birds then you are a Birding person, however, to be a birding one would require a considerable amount of patience, an eye for detail and be an ardent nature lover. Below are some of the tips to get you started at birding.
1. Binoculars: Looking at birds through naked eyes and through a pair of binoculars make birding a truly enjoyable experience, you will get bigger, brighter and crispier images through your binoculars. You can get a good binoculars under 100 though, it is worth spending about 250$ to 300$ on a pair of binoculars which have become cheaper over the years, these are lightweight, come with a waterproof housing, are covered under lifetime warranties and give you far superior images.
For the beginners to get started we would like to recommend 2 great models
• The Leupold Yosemite & Nikon Monarchs. It is recommended to get 7 or 8 power binoculars—as they provide a great mix of magnification and a wide view to watch even if the bird were to hop around a bit.
2. Field Guide: As bird watchers started seeing birds, The sibley guide was the preferred guide showed an informal poll of my co-workers, which was the North America full version or smaller. The Kaufman's, National Geographic and Petersons guide are also equally useful and with the internet there is wealth of information for nearly 600 species of birds with their habitat and sounds.
3. Bird Feeders: Now that you are equipped with a good pair of binoculars and a guide to identify that bird that you are watching, one would be curious to bring a pair of birds or many of them into your backyard to see them up close, this is where Bird feeders would do the trick, and these are available in all types: you could start with a feeder of sunflower seeds, in winter you could add a suet feeder and during summers a hummingbird feeder. Later on, you could try using mealworms, thistle seeds, millet seeds, and some fruits too also attract different species of birds.
4. Spotting scope: Up until now you have managed to watch birds and even attract some to your backyard, however for the serious enthusiasts who want to watch the bird up close which is at a far off distance perched on a tree or up far in the sky, you could be wanting to buy a spotting scope as you could get to see the bird really close and you could get clues on the species ID or simply reveals its bright and delicate plumage details, this is possible with the 20x to a 60x zoom, however, bear in mind that they are quite expensive but over the years even the best ones are available at a good deal.
5. Camera: With the advent of a digital photo in smartphones and smaller digicams it is now possible to take pictures anywhere anytime and you could identify the species ID even with a blurred image. More and more amateur photographers are taking stunning pictures and digiscoping is only gaining popularity where you can through the spotting scope take pictures with you camera.